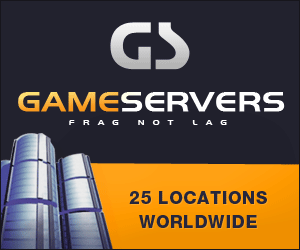 New York Times
November 21, 2006
By David S. Cloud
WASHINGTON, Nov. 20 — Pentagon officials conducting a review of Iraq strategy are considering a substantial but temporary increase in American troop levels and the addition of several thousand more trainers to work with Iraqi forces, a senior Defense Department official said Monday.
The idea, dubbed the "surge option" by some officials, would involve increasing American forces by 20,000 troops or more for several months in the hope of improving security, especially in Baghdad. That would mark a sharp rise over the current baseline of 144,000 troops.
But some officials and senior military officers are arguing against the idea, saying that it could undercut a sense of urgency for Iraqi units to take on a greater role in fighting the insurgency and preventing sectarian attacks. Gen. John P. Abizaid, the head of the United States Central Command, told Congress last week that the military was stretched so thin that such an increase could not be sustained over the long term.
"There are people who believe that a short-term surge would have a beneficial impact, but there isn't universal agreement on that yet," said the senior official, who said that President Bush was scheduled to be briefed in the next several weeks on the developing options, which were first reported Monday in The Washington Post.
There is far more consensus within the Pentagon on the need to increase the number of American trainers, more than 3,000 of whom are working with Iraqi Army, police and border units. General Abizaid endorsed that idea in general terms in testimony before the Senate Armed Services Committee last week.
A Pentagon strategy review, ordered by Gen. Peter Pace, the chairman of the Joint Chiefs of Staff, is backing the idea, as is a separate panel studying Iraq options, led by former Secretary of State James A. Baker III, the senior official said.
The number of American advisers, who generally work in 11- to 13-member teams attached to Iraqi units, is likely to end up being doubled, the officials said.
To do that, officials are considering whether they could convert American soldiers in combat units already in Iraq into advisers, working alongside Iraqi security forces, the senior official said. That would reduce the number of Americans exclusively available for combat, but it would enable the advisers' ranks to be increased rapidly, instead of the months it would take to train additional advisers in the United States.
In addition, placing more experienced troops with Iraqi soldiers would augment the Iraqi units' combat power, the official said.
The Pentagon review is being conducted by more than a dozen officers who have served in Iraq and are regarded as some of the military's most experienced thinkers about the problems there. The group appears to have rejected other more radical options, including a rapid withdrawal of American troops from Iraq and a major long-term increase in troop levels, the senior official said.
Some Pentagon officials took issue Monday with the idea that the relatively low-ranking group composed largely of colonels would be drafting options for switching course in Iraq. A Pentagon spokesman, Bryan Whitman, said the group was not charged with developing formal recommendations but rather with giving its views to other members of the Joint Staff.
His comments appeared aimed, at least in part, at reasserting in public the role of the Joint Chiefs, who have been criticized by retired military officers for deferring too much in developing Iraq strategy to Defense Secretary Donald H. Rumsfeld, who has announced his resignation.
"They're not working on any specific product or report," Mr. Whitman said of the group. "They're providing unfettered views and fresh views." He added that recommendations for shifting strategy would be made by General Pace, "whose job is to advise the president."
The senior Pentagon official said that increasing the number of American combat troops for an indefinite period "is not on the table." Nor is there active discussion of a rapid troop drawdown advocated by some Democrats, the official said, an approach the official called "turning off the lights and going home."
Though a temporary increase of about 20,000 American troops is under consideration, the plan envisions the additional troops staying only until security conditions improve. After that, troop levels could come down, as better-trained and equipped Iraqi units took on a larger security role.
But even that option would not be easy to accomplish without putting more strain on already-strapped Army and Marine combat units. Officials said it could be done by extending the tours of some units already in Iraq, speeding up the deployment of other units scheduled to go, and activating more reserve units.
"The fact of the matter is that the United States military does have the ability to put more troops on the ground if we need to have more forces on the ground," Mr. Whitman said.
Temporary spikes in troop levels have succeeded in tamping down insurgent violence in Iraq in the past. But several Pentagon officials say they are not sure that the Army can achieve the same results against attacks fueled increasingly by sectarian tension. An increase in American forces this year to more than 140,000 from 128,000 has failed to stem the spike in sectarian attacks, they noted.
Representative Duncan Hunter, a California Republican who is losing the chairmanship of the Armed Services Committee at the end of the year, said at a news conference that rather than sending more American troops, he favored redeploying Iraqi units from largely calm areas to Baghdad and other violence-ridden sections of the country.
"The idea of having the Iraqi battalions that we've stood up and trained 50 to 100 miles away, in areas that are peaceful, simply staying in their barracks while we put together new rotations of Americans to take their place, simply doesn't make sense," he said.