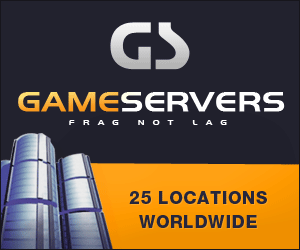 New York Times
November 27, 2006
Pg. 11
By Thom Shanker
WASHINGTON, Nov. 26 — NATO is bigger than ever, and it is reaching further than ever before, by taking the lead in the war in Afghanistan. But the Afghan mission threatens a rift within the Atlantic alliance between those nations willing and able to participate fully in combat operations in Afghanistan and those nations that are not.
The challenge represents a third generational test for the allies — one fraught with argument and angst like the others were. The first test was how best to face off against the Soviet threat, a challenge that gave birth to NATO in 1949. The second was whether to move beyond the boundaries of NATO's members in the 1990s to halt ethnic bloodshed in the Balkans.
NATO's 26 members and 11 non-alliance partners have committed 32,000 troops to Afghanistan, with 12,000 Americans assigned to the NATO portion of the mission. (Another 8,000 American troops are in Afghanistan carrying out counterterrorism missions solely under American command.)
Most nations have imposed restrictions on their member troops that NATO commanders say hamper their ability to move forces for missions and rescue other NATO forces that may get into trouble. The restrictions include whether troops are allowed to conduct missions at night, which parts of Afghanistan they may patrol and whether they are permitted to conduct offensive operations against the Taliban.
Pentagon and military officers say the list of nations with caveats, and the exact restrictions they have imposed, remains classified, to avoid helping Taliban fighters assess alliance weak points.
President Bush is expected to push for easing the restrictions when he meets with NATO leaders on Tuesday and Wednesday at an alliance summit meeting in Riga, Latvia.
Bush administration officials, diplomats from NATO nations and military officers said that how the alliance resolved the question of caveats would determine whether NATO's leading role in Afghanistan represented a first step toward a broader future for the alliance — or a peak that, once attained, might never be scaled again.
Gen. James L. Jones, NATO's supreme allied commander, told the Council on Foreign Relations in October that "there are about 50 restrictions that have an operational impact, that impact on the commander" in Afghanistan.
While NATO officials said progress had been made in easing restrictions since then, the senior American officer in Afghanistan, Lt. Gen. Karl Eikenberry, said this week that problems remained, and that NATO nations needed to fulfill their commitments to send troops, as well.
General Eikenberry, chief of the Combined Forces Command-Afghanistan, said Tuesday that NATO nations had contributed only "85 percent of the level of what was promised." Speaking at the Pentagon, he also said "there does remain the question of some countries that have particular caveats — that is, restrictions on their ability to commit to all missions of Afghanistan."
Experts on alliance relations now in the private sector say the Afghanistan experience actually may raise the level of combat competence among those nations that entered the mission with caveats and reluctance to take on a heavy role in the fighting.
"I fall into the category of the half-full glass more than the half-empty," said Gen. Joseph W. Ralston, who retired after serving as NATO's supreme allied commander.
"We have seen a maturation in the past 11 years," said General Ralston, now a distinguished senior adviser at the Center for Strategic and International Studies, a policy institute here. "And I think as the nations encounter the high-intensity conflict of Afghanistan, there will in fact be a positive outcome that comes from that."
Daniel Fried, the assistant secretary of state for European and Eurasian affairs, said that even nations with troops in Afghanistan under combat caveats contributed to reconstruction and overall security, and that the system, however difficult, was better than a wholly unilateral American mission.
"It is a success for the trans-Atlantic community that despite disagreements about Iraq, despite politics and partisanship, that NATO has undertaken a set of new missions with Afghanistan front and center that changed the nature of the organization," Mr. Fried said.
He emphasized that the summit meeting's work would be to respond to current security challenges and improve the alliance's responses.
NATO is not scheduled to accept any new members at the Riga meeting. Even so, words of encouragement are expected for three nations — Croatia, Macedonia and Albania — in line for membership, perhaps as early as 2008.
And in an expansion of NATO's relations with nations far from its traditional geographic sphere, members are expected to propose establishing an initiative for a global partnership to acknowledge the role that nations like Australia, Japan, South Korea, Sweden and Finland play in NATO missions.
These countries "do not seek NATO membership, but we seek a partnership with them so that we can train more intensively from a military point of view and grow closer to them because we are deployed with them," said R. Nicholas Burns, the under secretary of state for political affairs.
"Australia, South Korea and Japan are in Afghanistan," he said. "They have all been in Iraq, as you know. They have all been in the Balkans."
But Mr. Burns acknowledged that "for us, the No. 1 issue is Afghanistan."
In a telephone interview, NATO's secretary general, Jaap de Hoop Scheffer, said, "The threats and challenges facing NATO as we speak are of a global nature: terrorism, proliferation of weapons of mass destruction." He added: "NATO today is transforming and adapting itself. We need 21st-century answers to 21st- century threats and challenges."