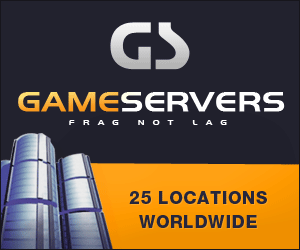 Washington Post
December 15, 2006
Pg. 26
Intelligence Chief Pessimistic on Afghanistan and Neighbor

By Walter Pincus, Washington Post Staff Writer
With new fighting expected to break out next spring in Afghanistan, the Pakistani government will soon have to decide what it can do about the tribal authorities who have not been living up to their agreement to prevent Taliban and al-Qaeda fighters from moving back and forth across the border, according to Director of National Intelligence John D. Negroponte.
"Sooner or later, the government will have to reckon with it," Negroponte said yesterday at a lunch with Washington Post editors and reporters. But with elections in Pakistan coming, the United States understands that President Pervez Musharraf "has a domestic political balancing act to perform," he added.
In September, representatives of the Pakistani government signed accords with tribal elders in North Waziristan in which those leaders agreed that they would not allow border crossings "for any kind of militancy." In return, Pakistani army units withdrew from that area. Negroponte said yesterday that the "tribal authorities are not living up to the deal" and that back-and-forth travel by the Taliban and others "causes serious problems."
Although Negroponte said that the growing Afghan insurgency is "no threat to the central government in Kabul," he noted that it is not clear whether the NATO forces there are large enough to handle the renewed fighting expected in the spring when the weather clears.
His downbeat assessment was supported by a recent report by Anthony H. Cordesman, a former Pentagon official who has just returned from Afghanistan where he received briefings from a U.S. Embassy team, including U.S. military commanders.
The Afghan insurgency grew in the past year because of financial and military aid from a sanctuary in Pakistan, while the weak Kabul government has not received enough military and economic support from NATO and the United States, according to Cordesman.
"Patience, a long-war strategy and adequate resources can make all the difference," said Cordesman, who holds the Arleigh A. Burke Chair in Strategy at the Center for Strategic and International Studies. He said in his report that he came away from Afghanistan believing that the effort could be successful, but that the "development of effective government and economy will take at least 5-10 years; no instant success is possible."
He told reporters on Wednesday that a plan, approved by both the State and Defense departments, is now before the Office of Management and Budget. The proposal from the U.S. Embassy team in Kabul calls for a twofold to threefold increase in aid, to nearly $6 billion. But he added that even if the expanded aid is included in a supplemental budget that will go to Congress in January, "it won't make a difference for at least a year."
Secretary of State Condoleezza Rice confirmed yesterday that a "big commitment" to Afghanistan is under consideration, with emphasis on "the reconstruction side." After 75 years of warfare, she told Post reporters and editors, the country has no infrastructure and no basis for an economy other than the poppy production financed by the drug trade.
"A major al-Qaeda and Taliban presence is building up in both Afghanistan and Pakistan" for a new offensive next year, Cordesman said. "These groups have de facto sanctuary in Pakistan, a major presence in the east and south, and a growing presence in western Afghanistan."
Judging from the declassified intelligence briefing he received, Cordesman said, the U.S. and NATO forces there are "insufficient" to secure the south and the west. He said more special forces are needed in the east where the troops "are spread very thin."
From sanctuaries in western and southern Pakistan, where the government has ceded control over border areas, al-Qaeda and Taliban cadres provide both financial and manpower support to the insurgent groups, Cordesman said. "This is a two-country war," he said, and the problems "are ultimately as dangerous to Pakistan as to Afghanistan and the U.S."
From a military standpoint, Cordesman said, "we are winning tactically but losing strategically." He noted that, during the Taliban offensives this fall, it was air power that led to success in the killing of many insurgents but that afterward there was no follow-up on the ground. The air war was more intense than most people realized, he said, noting that the U.S. military flew "as many sorties in Afghanistan as in Iraq" during that period.
He said what is needed is a U.S. and NATO commitment "that will extend to 2013 or longer and provide the necessary support and resources." In addition, at least five or more years will be necessary to create an effective Afghan government that can provide security and services to the country. "Political legitimacy in Afghanistan, as in most of the world," he said, "does not consist of how a government is chosen, but how well it is perceived to govern."
"We cannot afford to lose two wars -- in Iraq and Afghanistan," Cordesman said.