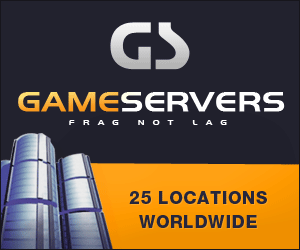 By Randall Mikkelsen
WASHINGTON (Reuters) - President
Barack Obama
is poised to announce as early as Tuesday his plan to send more agents and equipment to the U.S.-Mexican border to fight violent trafficking in drugs, guns and money, government sources said.
The plan has been expected for several days and could be put off again. A White House official said an announcement on the issue would be made this week, and one source said tentative plans called for Obama to make it on Tuesday, a day before Secretary of State Hillary Clinton leaves on a trip to Mexico.
"We are working very closely with the Mexican government to ensure our mutual security," Homeland Security Secretary Janet Napolitano said last week. "There is a big safety interest for the United States in this battle, be it conducted in Northern Mexico or within the United States."
The plan represents a growing emphasis by the Obama administration on fighting weapons smuggling to the Mexican drug cartels, which helped fuel deadly turf wars and battles with authorities that killed 6,000 people last year.
Investigators say nine out of 10 guns retrieved from crime scenes south of the border are traced back to U.S. gun dealers.
Napolitano and Attorney General Eric Holder are to travel to Mexico the following week to meet their Mexican counterparts at a conference on arms trafficking. Obama plans to visit Mexico City ahead of the Summit of the Americas in April.
Obama's plan is expected to include contingencies to send U.S. troops, probably National Guard reserves, to the border area in case of a broad outbreak of cross-border violence.
SUPPORT FOR MEXICAN MILITARY
It is also likely to include support for the Mexican military, a Pentagon official told Congress last week.
The plan is intended to fight the growing power and violence of Mexican cartels which ship billions of dollars worth of illegal drugs into the United States and bring back weapons and cash.
The bloodshed and the prospect that violence could spill into the United States has alarmed U.S. policy makers. An increase in drug-related kidnappings has already been noted in some U.S. cities.
Officials declined to discuss details ahead of the plan's announcement, but last week Napolitano said, "The plan ... is really focused on assisting the Mexican government with their fight against the cartels.
"One facet of that assistance is looking at what we can do to stop cash and guns ... from going south. (And) one aspect of it is supporting our state and local law enforcement along the border and being ever prepared to respond with more resources should we see spill-over violence."
Other aspects of the U.S. effort are likely to include higher-tech inspections of southbound automobile traffic and better tracing of guns seized in Mexico, she said.
She said the Obama administration considers fighting illegal immigration and drug importation a major priority, even as it steps up the fight against the weapons trade.
"It's not like we exchanged one for the other, but two years ago, three years ago, you didn't see this level of violence in northern Mexico. So you've got to deal with the changing threat environment," she said.
(Additional reporting by David Alexander; editing by Mohammad Zargham)
http://www.reuters.com/article/polit...090324?sp=true