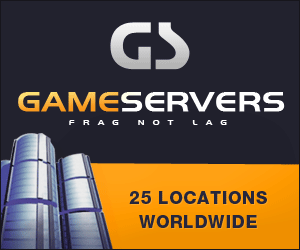 Washington Times
December 11, 2006
Pg. 1
Early U.S. exit could heighten sectarian strife

By Sharon Behn, The Washington Times
U.S. and Iraqi officials fear the sectarian conflict in Iraq will become a proxy war pitting Saudi Arabia and other Sunni Muslim nations against Shi'ite Iran if a U.S. drawdown in Iraq leaves a weak government in place.
The conflict also threatens to strengthen al Qaeda in Iraq, which is seen as supporting the Sunnis in their fight against the steady expansion of Iranian influence over Iraq's Shi'ite-led government, said one Iraqi Sunni exile close to the insurgency.
"It is a religious war," said the exile, who added that Sunni tribal leaders in Saudi Arabia are already funding Sunni insurgents in Iraq.
U.N. Secretary-General Kofi Annan on Friday said the escalating violence in Iraq made a regional war more likely.
"High levels of civilian casualties and displacement on a daily basis are breeding an increasing sense of insecurity and deep pessimism among Iraqis," Mr. Annan said.
"The prospects of all-out civil war and even a regional conflict have become much more real" since Mr. Annan's last report, issued three months ago, he said.
One Iraqi government official said he could see several Sunni Arab countries extending ties -- political, economic, moral and other kinds of support -- to Sunni groups in Iraq.
"The present situation in Iraq is very dangerous -- a lack of a viable government in Iraq leaves it open for others to increase their influence in the country, and it has already opened a door to a wave of Shi'ite nationalism," the official said, speaking on the condition of anonymity.
In a Nov. 29 op-ed article in The Washington Post, Nawaf Obaid, an adviser to the Saudi government, said that if the United States leaves Iraq before the right time, "one of the first consequences will be massive Saudi intervention to stop Iranian-backed Shi'ite militias from butchering Iraqi Sunnis. ...
"To be sure, Saudi engagement in Iraq carries great risks," added Mr. Obaid, who was subsequently fired as an adviser by the Saudi government. "It could spark a regional war. So be it: The consequences of inaction are far worse."
But Kamal Nawash, president of the Free Muslims Coalition, a Washington-based advocacy group, said he did not think the region's Sunni governments want to be directly involved in Iraq.
"Their modus operandi is money from wealthy individuals," he said, predicting that large sums of money would begin flowing from Saudi Arabia and the Gulf states to assist the Sunnis in Iraq.
All of Iraq's predominantly Sunni neighbors are getting increasingly nervous about the growth of Shi'ite nationalism led by Iran's theocratic regime.
"Shi'ites in the Middle East have basically been powerless since the beginning of time, and many of them see that for the first time in history, the tide is changing in their favor," Mr. Nawash said.
"For the first time, there is real concern about the future. Iran is being pretty aggressive in imposing its will, and it is not even that strong now. So they are thinking, 'Imagine if it becomes a real regional power -- it could be unstoppable,' " he said.
Incoming Defense Secretary Robert M. Gates said during his confirmation hearing that his greatest worry was that "if we mishandle the next year or two and leave Iraq in chaos ... a variety of regional powers will become involved in Iraq, and we will have a regional conflict on our hands."
High-ranking Iraqi officials told the Associated Press that Saudi money from private donations is already being used to buy weapons such as the Russian shoulder-fired Strela anti-aircraft missiles.
The money is being disbursed through Sunni clerics, Sunni political leaders or directly to the insurgents, the AP reported.
Saudi government officials have denied that their country is a major source of financial support to Iraq's insurgents.
It has also been suggested that the Saudis might use their oil muscle to counter Iran's growing influence over Iraq.
Mr. Obaid, in his commentary article, said Riyadh could boost its oil production enough to cut the price in half. That would drastically cut Iran's oil income and thus its ability to support Shi'ite militias in Iraq, he said.
Ed O'Connell, a senior analyst at the Rand Corp., said the Saudi government could get directly involved, possibly by deploying its air force closer to Iraq's eastern border with Iran.
"You have to look at the symmetry of the situation -- if the Saudis introduce air power, it would be a balancing power. You have to look at the resources that can be mustered on both sides. These would be indicators that things could go south," Mr. O'Connell said.