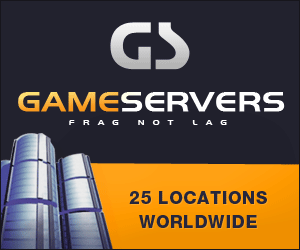 Columbia (SC) State
December 5, 2006
Pg. 1
By James Rosen, Washington Bureau
WASHINGTON — Sen. Lindsey Graham on Monday prodded Robert Gates, President Bush's choice for Pentagon chief, to send as many as 30,000 more troops to Iraq to contain the spiraling violence.
Graham met privately with Gates in the Seneca Republican's Capitol Hill office on the eve of the Texan's first confirmation hearing before the Senate Armed Services Committee, on which Graham sits.
"I intend to support him," Graham said after the late-afternoon session with Gates. "My meeting with him reassured me that he understands the consequences of a precipitous withdrawal, timetables and deadlines in Iraq. He also understands the limitations of Syria and Iran."
Graham said he shared with Gates his wariness of U.S. negotiations with Iran and Syria in a bid to cut the Iraqi violence and to quiet upheaval in Lebanon.
"He's open-minded about dialogue, but he does understand that what's going on in Lebanon is a result of Syria and Iran trying to meddle and defeat democracy," Graham said.
Bush nominated Gates, 63, last month to replace Defense Secretary Donald Rumsfeld.
White House press secretary Tony Snow had high hopes for a quick confirmation. On Iraq, though, Snow wavered when a reporter asked whether Gates will be able "to put his own imprint" on a new Bush administration strategy in Iraq.
Snow noted that Gen. Peter Pace, chairman of the Joint Chiefs of Staff, has commissioned a Pentagon report on possible options. The Iraq Study Group, created by Congress, is expected to release its recommendations Wednesday.
"Clearly, Bob is going to have a say about what goes on (in Iraq)," Snow said. "And I'm sure some of those questions are going to arise in the course of both the public and the classified testimony this week."
Graham said Gates would not have left his job as president of Texas A&M University to become Pentagon chief if he had not been guaranteed a significant role in setting administration policy in Iraq.
"I've come to the conclusion that we've made a lot of mistakes in this war," Graham said. "The worst mistake we could make in the future would be to leave the country (Iraq) in chaos, and (Gates) agrees with that. He said a failed state in Iraq is ominous for the whole world."
Based on his talks with senior Pentagon officials, Graham said, a "surge in troops" of 20,000 to 30,000 more U.S. soldiers is needed to help reduce violence that some analysts say signals the start of civil war in Iraq.
Gates didn't commit to supporting Graham's appeal for more troops but indicated he would consider the idea.
"I told him I was going to make the case for more troops, and he told me firmly that all options are on the table," Graham said.
Toward the end of their meeting, Graham said he warned Gates that many senators will use the confirmation hearings to advance their own political agendas.
"You'll have people running for president (in 2008). You'll have people on the Democratic side highlighting mistakes in Iraq. You'll have people on our (Republican) side pushing one solution over another."
Graham gave Gates a word of advice about the confirmation hearings.
"I told him there will be times when he wonders why he's there."