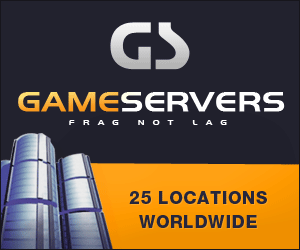 http://www.news24.com/News24/Africa/...349755,00.html
Erika Gibson, Beeld
Harare - An elderly Zimbabwean farmer, his wife and their son-in-law, who'd been kidnapped, were found along a stretch of road on Monday morning - bloodied and beaten.
They had been kidnapped from their farm in the Chegutu district on Sunday by heavily-armed men.
Mike Campbell, 75, was severely assaulted. He was concussed and his collar bone was broken. His wife, Angela, 66, had her arm broken in two places.
Their son-in-law, Ben Freeth, had cuts and bruises and had been beaten on the soles of his feet.
A friend of the family, Sue Marland, said all three had been admitted to hospital in Harare.
Indoctrination camp
Angela and Ben were due to be discharged on Monday afternoon, but Mike still had to undergo scans to assess the extent of his head injuries.
The kidnapping took place at exactly the same time as Robert Mugabe's re-inauguration as president of Zimbabwe.
"They were taken to an indoctrination camp (after being kidnapped from their farm in Mount Carmel)."
Marland said their attackers had threatened to shoot them if they didn't sign a document in which they undertook to withdraw a case lodged with the Southern African Development Community's tribunal.
Mike made history in December last year when he asked the tribunal in Windhoek to rule on the seizure of his farm, on which he had been since 1974.
This was the first time the tribunal had been approached to make this kind of decision.
The tribunal issued an interim order forbidding the Zimbabwean government from laying a hand on Campbell or his property until such time as the Zimbabwean High Court could hear the matter.
Marland said Gilbert Moyo, a Zanu-PF member infamous for his role in attacks on and intimidation of farmers in the area south-east of Harare, was in charge of Sunday's kidnapping.
'Common criminality'
He allegedly had performed a number of similar attacks in the past few months.
The Campbells and Freeth were dropped off in the early hours of Monday morning at a mining community at Kadoma, about 30km from Chigutu, where Freeth knocked at a door and phoned his wife, Laura.
AFP has reported police spokesperson Wayne Bvudzijena as saying that 16 people had been arrested over the attacks and 20 others were being sought.
He blamed the violence on "common criminality".
- Beeld
http://www.news24.com/News24/Africa/...497196,00.html
An elderly Zimbabwean couple who were severely beaten by war-veterans in June last year, are said to be under siege on their farm in the Chegutu district.
Mike Campbell, 76, and his 68-year-old wife Angela were on Sunday trying to keep a group of veterans at bay after they frightened their workers away.
They're threatening to take over the farm.
The couple are alone on their farm with their daughter Cathy.
Karkloof farmer Peter Train, Angela's brother, told The Witness on Sunday that he suspected that the fact that the mango crop was ready to go now, formed part of the reason the farm was currently under threat.
Train said that eight war-veterans arrived in a Prado and began harassing the couple on Friday night.
"All their 150 workers arrived to protect the Campbells and they left, but on Saturday night they returned.
"The veterans got hold of six of their workers and beat them badly. One of them is in a critical condition."
Train said the police arrived, but said they had come not to help but to arrest the Campbell's son, Bruce. Bruce subsequently took off into the bush.
'There is no law there'
"My sister and brother-in-law have been holed up in their house all night, while the war-vets are chanting outside and trying to break in."
A worried Train alleged that the Zimbabwean police in that area were part and parcel of the harassment.
"There is no law there. We have spoken to the SA Agricultural Union who has alerted their Zimbabwean counterparts. Meanwhile the world stands back and looks."
The Campbells employ over 250 people altogether; 150 on the farm and their daughter employs 110 in her handcrafts project.
Train said he had been in contact with Angela by e-mail and phone and they were really traumatised.
He told The Witness that three farm workers had to be hospitalised after being beaten with iron bars. He said police who arrived at the farm eventually were armed with AK47s.
Workers intimidated
"They promptly arrested seven workers.
"There was no investigation into the actions of the war veterans."
Train added the truck from South Africa which arrived to fetch the mangoes had gone back empty, and that cows had not been milked because the workers were too intimidated to work.
"There is total intimidation now."
He said on Saturday night the war vets broke down the kitchen door, but did not advance further after Campbell threatened to shoot them.
Texas Jiji, the MDC spokesperson in KwaZulu-Natal, told The Witness he was unaware of this weekend's incident and that he would try and contact his people in Zimbabwe to try and find out the latest and to see what could be done to assist the couple.
Speaking to The Witness from Zimbabwe on Sunday, Hendrik Olivier of the Commercial Farmers' Union said pressure from the media was needed to put a stop to the invasions.
- The Witness