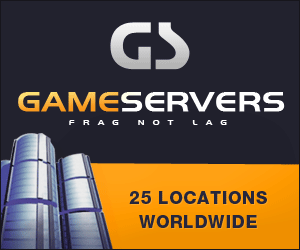 Quote:
Originally Posted by 5.56x45MM
Ashes to ashes, dust to dust, brother to brother...


Deputies Mourn Fellow Officer Killed During Traffic Stop
23-Year-Old Struck By Car On Interstate 595
POSTED: 11:09 pm EST February 15, 2006
UPDATED: 11:37 am EST February 16, 2006
Feb. 16, 2006:
A Broward Sheriff's Office deputy conducting a traffic stop dies after being hit by a car on Interstate 595.

DAVIE, Fla. --
A Broward Sheriff's Office deputy died Wednesday night after he was struck by a car during a traffic stop on Interstate 595.
Images
BSO officials said 23-year-old Ryan Seguin stopped a westbound car for speeding shortly after 9 p.m.
Lt. Pat Santangelo with the Florida Highway Patrol said Seguin was standing outside when a car drifted into the emergency lane and hit him.
"We believe that the deputy was on some kind of traffic stop. He was outside his vehicle. He was struck by a passing car. That car did stop, but it appears that the deputy was killed on impact," said Jim Leljedal, of BSO.
Authorities said emergency lights were flashing on Seguin's unmarked department vehicle.
The three-year BSO deputy was pronounced dead at the scene.
Santangelo said a female deputy with Seguin suffered injuries from flying debris and was taken to a local hospital.
The driver of the car that struck Seguin was identified as 21-year-old Valdo Vega of Hollywood. Vega suffered minor injuries.
The driver of the car that was pulled over, 37-year-old Jose Lopez, wasn't injured.
Florida law requires that when an emergency vehicle is stopped on the side of the roadway, oncoming drivers must vacate the closest lane. If heavy traffic prevents that, a driver is required to slow down to 20 mph below the posted speed limit.
An investigation will determine if charges should be filed.
Seguin was presented with a "Life Saving Award" by Sheriff Ken Jenne in 2005. He was credited with saving the life of a child in danger of drowning.
Fellow deputies remembered Seguin on Thursday by wearing black bands across their badges.
A memorial service previously scheduled to remember several fallen deputies took on new meaning Thursday after Seguin's death.
Copyright 2006 by NBC6.net. All rights reserved.
This material may not be published, broadcast, rewritten or redistributed.