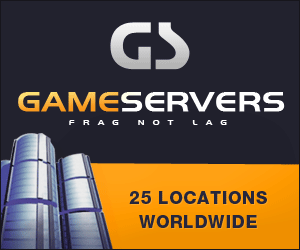 Christian Science Monitor
December 19, 2006
Sens. John Kerry and Christopher Dodd are due to meet Syria's president Tuesday.

By Dan Murphy, Staff writer of The Christian Science Monitor
CAIRO -- Last week, Bill Nelson (D) of Florida became the first US senator to visit Syria's President Bashar Assad in nearly two years. Tuesday, Democratic Senators John Kerry of Massachusetts and Christopher Dodd of Connecticut are due in Syria for high-level talks.
Since the Democrats seized control of Congress, they're tackling the thorny issues of the Middle East head on, particularly Iraq. And to these Democrats, that means talking to regimes like Mr. Assad's.
While the Bush administration may not like it - White House spokesman Tony Snow said Senator Nelson's visit with the Syrian leader was "not appropriate" and charged that it lends "a further specter of legitimacy to that government [which] undermines the cause of democracy in the region" - these senators are providing a glimpse of the approach the US would take if Democrats were to seize control of the White House.
Out would be the "no talking" approach to Iran and Syria, and in would be direct engagement on issues like the Israeli-Palestinian conflict and the instability that's roiling Iraq.
In a meeting with a small group of reporters in Cairo on Friday before heading on to Iraq and Syria, Senator Kerry was defiant about criticism that he was undermining the Bush administration's policies.
He said refusing to talk to these regimes is "a mistake ... the kind of policy that's got us into trouble in the region, and it needs to change."
He also was clear about what's prompting these sorts of visits. "Now that the Democrats are in control of Congress, we have an even larger responsibility to set a direction ... as a counterbalance."
Next stop: Iran?
Mr. Kerry said he would be willing to travel to Tehran to meet with Iranian President Mahmoud Ahmadinejad, implying it had been under consideration for this trip. "We were not able to make arrangements in the short time we had, but I would be willing to go,'' he said.
While such contacts have been quietly urged by members of the State Department for years, and were among the key recommendations of the Iraq Study Group's (ISG) report on Bush Administration policy in Iraq, it's not clear how much they could actually accomplish for Iraq.
While foreign Sunni fighters have passed through Syria into Iraq, and Iran has been persistently accused by US officers of providing support to Shiite militias, most experts believe Iraq's war is now largely being driven by domestic factors, with an increasing number of commentators describing it as primarily a civil war between the country's dominant Shiite sect and the Sunni Arabs who, though a minority, were a favored class under ousted dictator Saddam Hussein.
What Syria and Iran want
Both Syria and Iran are likely to demand a heavy price for their cooperation, something that Secretary of State Condoleezza Rice addressed in an interview with The Washington Post. Syria would like less US pressure over its involvement in Lebanon, she said, while Iran would like more freedom to pursue its nuclear program.
"Do you really want to get yourself into a situation in which you're talking about allowing the Iranians to continue to acquire the nuclear technology that will allow them to build a nuclear weapon to try and ... get their support in Iraq?'' Ms. Rice said. "If they have an interest in a stable Iraq, they'll do it anyway."
Kerry said he has "no illusions about our differences with these countries" and said "talking to somebody is not rewarding their behavior." He defended his meeting with Assad saying: "It's very hard to move the ball if you don't know what people's needs are, what their own perceptions are."
Kerry was also highly critical of President Bush's democracy agenda in the region, which he said has failed to take into account that "elections don't equal democracy ... in fact, it can create chaos."
Both senators described their visits to the region as "fact-finding" efforts that will guide their decisions on what new policies they favor for Iraq, particularly in light of the recent ISG report.
Senator Dodd, like Kerry, is considering a presidential bid in 2008. Both men are clearly seeking to forge their own proposals for stabilizing Iraq, an issue that is likely to dominate the presidential campaign.
Neither has been specific on what course he favors now, though Dodd said while in Iraq that he would back a plan to "surge" in up to 30,000 more US troops to the Baghdad area in an effort to secure the capital if he becomes convinced that Iraqis themselves are coming together to end the country's sectarian war.