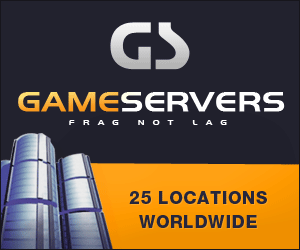 Washington Post
December 16, 2006
Pg. 8
By Ann Scott Tyson, Washington Post Staff Writer
After a parade of military regalia and a 19-gun salute that echoed across the Potomac, Donald H. Rumsfeld stepped down yesterday as secretary of defense, delivering a warning to those who contemplate "graceful exits from the agonies and . . . ugliness of combat."
Surrounded on the Pentagon mall by the architects of the Iraq war -- from President Bush and Vice President Cheney to former deputy defense secretary Paul D. Wolfowitz and former undersecretary of defense Douglas J. Feith -- Rumsfeld ended his six years in office with a forceful, even defiant, tone. "Our country has taken on a bracing and difficult task. But let there be no doubt: It is neither hopeless nor without purpose," he said.
Still, his voice grew deep and cracked as he concluded that, upon leaving, "I will remember the fallen." And asked by a reporter what his greatest regret was, Rumsfeld replied it was that the Iraq and Afghanistan wars have not ended more swiftly. "It's taken longer than people had anticipated, it's more difficult," he said in an interview yesterday on Fox News.
But even as Rumsfeld issued the last of his infamous and prolific memos known as "snowflakes," inside the Pentagon officials were preparing for what some called a new era of opportunity -- even glasnost -- created by his departure.
"There's Old Europe, and then there's New Europe," one senior Pentagon official quipped -- paraphrasing one of Rumsfeld's more notorious remarks to describe the hope for change under the incoming defense secretary, former CIA director Robert M. Gates, who is to be sworn in on Monday.
Above all, Rumsfeld's resignation -- which came a day after Republicans lost control of Congress on Nov. 7 in elections widely viewed as a referendum on the Iraq war -- opens the door for a more candid assessment of the Pentagon's mistakes in Iraq and for alternative military strategies, said the officials, who were not authorized to speak on the record.
Rumsfeld had "pretty rocky relations with the Congress," said one senior military official, so with Gates's arrival "there is an opportunity for relations with Congress to change."
Army officials hope that Gates will be more receptive to their initiatives to increase the Army's manpower, budget and access to the Army National Guard and Army Reserve. "Rumsfeld came into office with the idea that the Army needed to be smaller. Do you think that idea has changed?" asked another senior military official.
Army officials are still bitter over Rumsfeld's public repudiation of Gen. Eric K. Shinseki, then the Army chief of staff, who predicted in early 2003 that it would require several hundred thousand U.S. troops to effectively stabilize Iraq. Rumsfeld later declined to attend Shinseki's retirement ceremony in June 2003, when Shinseki issued a warning clearly directed at the Pentagon leader: "Beware the 12-division strategy for a 10-division Army," he said.
Yesterday, at least one official cited the perceived snub to Shinseki as the reason for not attending Rumsfeld's farewell.
Still, other officers cautioned that because Gates will be surrounded by the same advisers and administration officials that Rumsfeld was, the change may well be less dramatic than anticipated.
Indeed, at yesterday's ceremony, Bush, Cheney and Marine Gen. Peter Pace, the chairman of the Joint Chiefs of Staff, were effusive in their praise of Rumsfeld and his service.
Pace lauded Rumsfeld's courage, compassion and particularly his willingness to accept the blame for misdeeds by subordinates. "Secretary Rumsfeld accepted the responsibility and not once, in public or in private, did I ever hear this man try to shift responsibility to anyone else but himself," Pace said.
Cheney hailed Rumsfeld as his best boss, best friend, an "ideal" public servant and "the finest secretary of defense this nation has ever had."
For his part, Bush portrayed Rumsfeld as a comrade in arms. "Don Rumsfeld has been at my side from the moment I took office. We've been through war together," Bush said.
"We walked amid the rubble of the broken Pentagon the day after September the 11th, 2001. He was with me when we planned the liberation of Afghanistan. We were in the Oval Office together the day I gave the order to remove Saddam Hussein from power," he said.
"In these and countless other moments, I have seen Don Rumsfeld's character and his integrity. He has always ensured I had the best possible advice. . . . He spoke straight. It was easy to understand him."
Rumsfeld, taking the podium as the sun broke through a heavy December sky, chose to focus his remarks not on his six-year tenure but on the future. "Weakness is provocative," he warned, drawing similarities between the threat of extremist groups today and the Cold War threats the nation faced when he ended his previous stint in the top Pentagon job in 1977.
"America's enemies should not confuse the American people's distaste of war -- which is real and which is understandable -- with a reluctance to defend our way of life," said Rumsfeld, who drew prolonged applause at the end of his speech.
Known both for his impatient, demanding managerial style and for his quick wit, Rumsfeld yesterday dispatched the last of thousands of "snowflakes" or memos -- his favored method for issuing questions and instructions.
"The blizzard is over!" he said in the memo addressed to Pentagon personnel. "Thank you for all you do for our wonderful country. Well done!"
He granted "a general amnesty for any outstanding snowflakes."