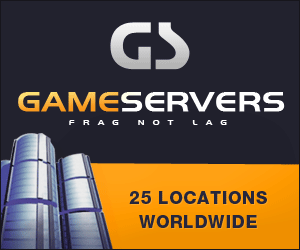 Quote:
Originally Posted by The Other Guy
Here's a thought: now that it's so expensive to buy gasoline, alternatives arent' so expensive. Devellop an electric battery/motor with a huge range where you can drive all day and charge all night. With the prices of gas and oil it's cost effective.

And 5.56, they do make family sedan hybrids. Honda Accord, Chevy Malibu, and Toyota Prius come to mind.
Too small.... those are all small cars. I'm talking about Automobiles the size of Ford Crown Victoria, Chevrolet Impala, Ford F-150, GMC Sierra, Ford Expedition, Chevrolet Tahoe, etc...
I'm still not sold on electric powdered vehicles. We need something that is as simple and storable as gasoline. When Hurricanes and other events happen you can't sit and wait for your car to charge. You need something that can simply be thrown into a Jerry Can and then thrown into the Garage or the trunk/bed of your car/truck. Same with long distance trips.
I'm for Hybrids. But make them affordable and make them look normal. Just don't make them look like something some eco-nut leftist in San Francisco will only enjoy.
It sounds trivial but it's the truth many people don't look at getting hybrids because they're not offered in trucks and normal full size cars.
Lastly lower the price. $30,000 for a car is not something many can afford. (Me included) I paid $11,000 for my truck in cash. I don't owe a penny to anyone for my truck. It's still cheaper for me to pay $4.00 a gallon of gas then to get a Hybrid and pay for gas, higher insurance, and car payments.
We need to do this in a two step solution. First we need to go after oil. It's short term but it needs to be done. If we can lower the market price to something manageable then we as an economy can continue. The second thing we need to do is develop alternative fuel sources. Bio-Fuels are not the way to go.... We are competing with our own food source. That causes the rise in food prices for everything and even causes food riots overseas.
Hydrogen is a good step. It's easy, cheap, and clean burning. As Chief Bones right on the money. Not many people can afford new cars. But conversion kits that are priced low is also a good step.
We need to develop nuclear power for home and business use. It lowers the price in electricity and provides more coal and natural gas for other uses. Thus also lowering the price for home heating. If nuke plants are used more houses would also switch to electricity for home heating instead of fuels.
The long term answer is getting a fuel source that is cheaper but produces a BTU output that is the same to gas or better. Is just as simple to transport and store. And lastly is something that we can take away from OPEC.