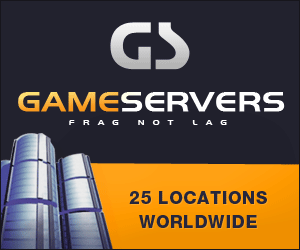 New York Times
December 18, 2006
Pg. 12
By Sabrina Tavernise
BAGHDAD, Dec. 17 — Prime Minister Tony Blair of Britain pledged his support for the Iraqi government in a surprise visit here on Sunday. Less than a mile from where he spoke, gunmen in police uniforms seized 25 employees of an Iraqi aid organization.
Mr. Blair said preparations to give control of Basra, the southern city where the British military is based, to Iraqi troops were "going well." But he added that British troops would remain in Iraq "until the job is done" and the Iraqi Army could stand on its own.
"We stand ready to support you in every way," Mr. Blair said at a joint news conference with Prime Minister Nuri Kamal al-Maliki in the Green Zone. He flew to Basra later on Sunday.
Shortly before Mr. Blair spoke in Baghdad, less than a mile away, gunmen dressed in police commando uniforms walked into an office of the Iraqi Red Crescent Society and seized 25 employees, witnesses said. The men did not say why they were taking people, but they asked about tribal affiliations or specific names.
Six hostages were later released; at least one was Shiite. Control of the neighborhood, which is in the heart of the capital, was given to the Iraqi police in November.
Two Democratic senators, John Kerry and Christopher J. Dodd, also visited Iraq on Sunday and met with Mr. Maliki, in the most recent in a series of visits by members of Congress.
In Washington, a debate is unfolding over the way forward in Iraq, with the Bush administration conducting a review of its policy here. Among the proposals is an increase in American troops to try to quell the sectarian killing.
Mr. Blair has been Mr. Bush's closest ally in the war, a position that is deeply unpopular in Britain. British military commanders have indicated that a troop reduction is near, and in November, Foreign Secretary Margaret Beckett told Parliament that troops would be ready to turn over control "at some point next spring," Reuters reported.
The mass abduction in Baghdad on Sunday, the third of its kind since November, followed a familiar pattern.
Around 11:30 a.m., gunmen in as many as 10 white sport utility vehicles pulled up to the Red Crescent building — a two-story stucco house in a sleepy residential area rimmed with palm trees — waved guns at a vegetable seller and a nearby soup vendor, and marched inside, witnesses said.
Some people hid in their rooms, but the men pried the doors open, breaking their latches. They ordered people to switch off their cell phones, separated the men from the women and took the men. They unplugged the phones, and, bafflingly, the copy machines.
They said nothing about why they had come, but an indication that the motive was sectarian surfaced in a conversation that the deputy director had with some of the gunmen.
"They said, 'Who are you working with? What is the name of your organization?' " a worker recalled one gunman's saying. "They told her, 'You work with bad people.' "
The Iraqi Red Crescent, an affiliate of the International Red Cross and Red Crescent, is well known in Iraq for its activity in Sunni Arab areas. It is one of the few aid organizations that provides relief in Anbar Province, and it recently assisted Sunnis driven out of Hurriya in Baghdad.
Antonella Notari, a Red Cross spokeswoman in Geneva, said the organization was in contact with the Iraqi Interior Ministry, which denied any involvement, The Associated Press reported.
In a number of the recent high-profile mass abductions in Iraq, people connected to the Interior Ministry appeared to be involved. A coalition intelligence official, speaking to reporters in September, said the kidnappings, which the military began to see in June, often took place in sight of ministry checkpoints, and that there was "real complicity implied" in a number of the episodes.
Hazim Hamis stood in the winter cold in socks and sandals on Sunday, shouting to anyone who would listen that his brother, a driver for the Red Crescent, was among the captives. He had lost four relatives in a large bombing in a central square last week, and he demanded in a voice that verged on hysterical to know where his brother had been taken.
"I need to talk to the deputy minister," he shouted. "I need someone to protect me and give me a place in the Green Zone, like the minister. If the minister is a strong man, let him walk in the street."
He later got his wish. His brother, Qasim, was released around 6 p.m., in an area called Shaab that is controlled by Shiite militiamen. He told of hours in a blindfold and handcuffs, of kicks and punches, and of questions about his last name, his tribe, and his address. Mr. Hamis said his brother overheard his captors saying, "This is not the name we were looking for."
Mr. Blair, asked about the abduction, and more broadly about deteriorating security here, bristled. "There is innocent blood being spilled," he said, "but it's not being spilled by the Iraqi government."
An American commander, Brig. Gen. Terry Wolff, who helps oversee American training for the Iraqi Army, offered a more nuanced view.
"I guess the first question is, do you know it is the police?" he said. "We know they are in police uniforms driving cars. That's what you know."
American trainers have seen police cars lost and uniforms stolen or sold, "so there is the possibility that it could be sectarian in nature," he said. "It also could be for ransom based on what you know goes on in this city."
Abductees who are not released often end up dead, their bodies found in sewers and garbage dumps. Those bodies add to the daily death toll, which in Baghdad on Sunday was 32.
Brig. Gen. Dana Pittard, who leads the American military training force in Iraq, reiterated at a press round table on Sunday that the number of American trainers with Iraqi troops, currently slightly more than 5,000, would be doubled or tripled in the near future. He said the increase would come from troops already in the area, not from the United States.
The Iraqi government wants the United States military to hand over control of Baghdad by March, a request the military is considering but says it will grant only if the Iraqis meet certain conditions. General Pittard said that the goal "is not unreachable."
Marc Santora, Wisam A. Habeeb and Khalid al-Ansary contributed reporting.