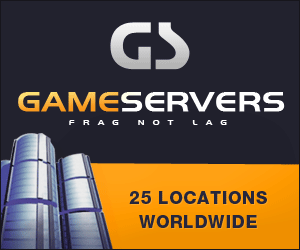 TERESA M. WALKER
Associated Press
NASHVILLE, Tenn. -
Vince Young wondered how he would handle the cold and gusting winds of Buffalo. He said Wednesday he thought he did a good job. He wasn't alone. The Tennessee rookie quarterback was voted AFC offensive player of the week Wednesday, his first such honor, for his fourth comeback victory in a game that statistically was his best yet. He completed 10 of his first 11 passes, threw two touchdowns and had a passer rating of 127.7.
But the play everyone remembers was his electrifying 36-yard touchdown run on fourth-and-2 just before halftime. He rolled left looking to throw, only to start upfield behind a line of blockers, then ran to the end zone, where he celebrated with his own little dance.
Not that anyone doubted he can run in the NFL?
"I have extreme confidence with my game," Young said. "I really feel like God has blessed me with a talent to use my legs at the right times. You're going up against great athletes on the other side of the ball, but at the same time I feel like I'm a great athlete as well, so I try to make something happen."
He's certainly doing that, positioning himself as a strong contender for NFL Offensive Rookie of the Year.
Young is 8-4 as a starter for the Titans (8-7), tying Kyle Orton for third-best winning percentage among rookie starters since 1970. His six straight victories are behind only Ben Roethlisberger (13 in 2004) and Orton (eight in 2005).
He became the first rookie quarterback to rush for more than 500 yards in the Super Bowl era, and he currently has 523 yards rushing on 81 carries with six touchdowns.
Young has become the first player in NFL history with three TDs rushing of 20 yards or longer and three TD passes 20 yards or longer as a rookie. Calvin Hill (1969), Albie Reiz (1944) and Cecil Isbell (1938) had at least two each.
"When I came into the season, I said that I wanted to have a good rookie season," Young said. "Right now it's looking pretty good. We're playing together as a team and we're getting better and better each week."
Young is a big reason the Titans (8-7) still harbor playoff hopes, faint though they may be with needing losses by Cincinnati, Jacksonville and Denver mixed with a Tennessee victory over New England.
Against Buffalo, he turned in his fourth comeback victory in the fourth quarter or overtime by overcoming a 29-20 deficit in the final 12 minutes. He tossed a 29-yard TD pass to Brandon Jones with 11:05 left and drove the Titans 75 yards in 14 plays to set up the winning field goal.
He finished 13-of-20 for 183 yards, and he ran eight times for 61 yards.
New England coach Bill Belichick called Young a winner.
"He's made plays to make Tennessee win, whether it be in overtime, passing, scrambling. He hasn't turned the ball over. He's done a pretty good job with that. He helps set up a lot of things in the running game because of his ability to run the ball and run bootlegs and all of that," Belichick said.
Patriots linebacker Tedy Bruschi met Young at the Maxwell Awards during the offseason and tried not to have any preconceptions about the quarterback as a rookie. Going into the final regular-season game, Bruschi sees a bigger threat than Michael Vick with a good arm and dangerous legs.
"When he gets running, it's different because he's got the speed, but the body that he has is the opposite of Michael Vick. It's a big body that's a strong runner," Bruschi said. "You've really got to bring it to bring him to the ground."
It's only the second time this season a rookie received the AFC offensive player of the week, with Indianapolis running back Joseph Addai the first. But Young said competition for Offensive Rookie of the Year is intense, with lots of rookies playing very well.
"I just want to finish the season off and let whoever makes that vote make that vote. I hope that I do get a chance to win, so I can treat my offensive lineman and the rest of the guys to big things around here," Young said.