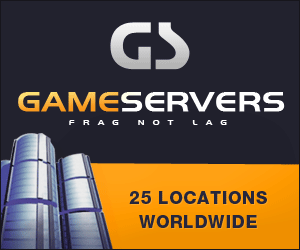 MINNEAPOLIS (AP) -Carl Pavano has been testing the patience of the New York Yankees since they signed him to a big contract right before Christmas in 2004.
With a boost from Alex Rodriguez and Bobby Abreu, Pavano gave the Yankees the pitching performance they've been waiting for.
Rodriguez homered for the third straight game, Abreu went 3-for-5 with a home run and four RBIs and Pavano threw seven efficient innings in the Yankees' 8-2 win over the Minnesota Twins on Monday night.
Striking out two without a walk over 79 pitches, Pavano (1-0) gave up six hits and two runs for his first victory since May 22, 2005.
"Some days, it feels like yesterday. Sometimes, a lifetime," said Pavano, who signed a four-year deal worth just under $40 million only to watch his opportunities cut short by shoulder, elbow and back problems. Before pitching last week on opening day, Pavano's previous appearance was on June 27, 2005.
"I'm excited to take this win and get rolling," he said. "Someone's got to go out and do it. I'm glad I was the guy."
According to the Elias Sports Bureau, Rodriguez became the first player in team history to hit five homers in the first six games. He leads the majors in both homers and RBIs, with 13.
The Yankees lost three times last week, setting a franchise record when each starter failed to reach the sixth inning during a chilly homestand that included one postponement.
"For the first time, we had a temperature the guys could stay loose in," said manager Joe Torre, who raved about Pavano's outing. "He was great all game. I was very proud of the job he did."
Attempting his own revival this year, Sidney Ponson wasn't nearly as successful for Minnesota. Jorge Posada hit a two-run double for New York, and Derek Jeter had three hits and scored two runs. Johnny Damon had two hits in his first start in a week due to a calf strain.
Ponson (0-1) hadn't pitched since March 31, the last day of spring training. He gave up 10 hits and eight runs in 5 2-3 innings.
"I'm not a guy to make excuses," said Ponson, who gave up five runs with two outs. "I just didn't pitch good today. That's what it comes down to."
He threw well in stretches, but a handful of bloops and bleeders in the first and sixth innings were too much to overcome, and Abreu and Rodriguez made Ponson pay for a couple of mistakes.
"The ball was just rolling all over the place," said manager Ron Gardenhire, who blamed himself for not removing Ponson before Rodriguez's homer in the sixth that gave New York an 8-1 lead.
After splitting two games and dealing with one postponement themselves over the weekend in Chicago against the White Sox, the Twins also were eager for more comfortable conditions. They took a lot longer to warm up, though.
After an RBI single by Abreu in the first, Jason Kubel misplayed Posada's slicing line drive for a ground-rule double that scored two for a 3-0 Yankees lead.
Michael Cuddyer doubled to start the second, but he wandered too far on a grounder to shortstop by Torii Hunter and was tagged out by Jeter. That was Cuddyer's second baserunning mistake in three days, including forgetting to tag up on a shallow fly ball against the White Sox.
Ponson, roughed up in three outings for New York in August before being released, was the only Minnesota starter who struggled in his first turn through the rotation. He walked three and struck out two.
After Abreu's two-run, two-out homer in the second, Ponson allowed only one hit to the next 14 batters he faced until the disastrous three-run sixth.
Pavano didn't even need it.
"That's a tribute to him," Cuddyer said. "When we needed big hits, we weren't able to get it."
Kubel drove in a run with a fifth-inning single, and Torii Hunter doubled home Joe Mauer in the seventh, but that was the only damage. Pavano himself pitched through seven innings for the first time since his last major league win. "I felt good coming out of the pen," he said. "I had a good rhythm going. I don't think it was a dominant outing, but I got a chance to go deep in the game."