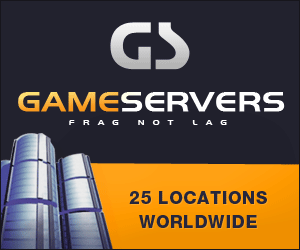 by Jean Best-Richardson
39th Services Squadron
3/19/2004 - INCIRLIK AIR BASE, Turkey (AFPN) -- I asked a young Airman recently to participate in our Women's History Month program. His immediate response was, "Why isn't there a Men's History Month?"
The more I thought about it the more I realized this young man probably never lived through some of the circumstances I experienced.
Maybe he genuinely did not understand the condition of women in the military environment and society as a whole in the past. He encounters women of all ranks every day. He might see women who are commanders, doctors, lawyers, lieutenant colonels, majors, captains, chief master sergeants, senior master sergeants, master sergeants and civilian women who are flight chiefs, directors and managers.
Many young military men and women might not realize what it was like to be a female military or federal employee in 1969. Many people might not know the long strides the military took to allow women to hold positions equal to men.
I was hired as a telephone operator at the Philadelphia Naval Base on Aug. 11, 1969. Then, upper-level managers were men, and women were teachers, secretaries, telephone operators or cashiers. The few women supervisors I encountered were supervisors only of female employees.
When I arrived at Hahn Air Base, Germany, in 1972, I was denied a job as a telephone operator because I was pregnant. After more than four years of federal work, I now couldn't get a job. After my pregnancy, I was allowed to continue my federal career.
Later that year I transferred to Eglin Air Force Base, Fla., where I was hired as a civilian personnel clerk. I worked on the Federal Women's Program. The FWP helped women apply for non-traditional jobs on the base. We provided female military spouses (most of the males were active duty) and civilian women with the information they needed to convert their volunteer experience into paid positions. We helped women acquire positions as telephone linesmen, construction workers and supply technicians, and aided them in seeking a formal education.
Immediately after the personnel job, I became a clerical assistant in the civil engineer squadron where women were not only expected to type, take shorthand and make travel arrangements for the entire staff, but to make coffee as well. While the Air Force was making a serious effort to recruit female engineers, all the engineers here were men.
When I think about the young man's question, I know that men had an advantage all those years because women were not readily accepted into the traditional work force. Now, we have come to a time in the military when women receive the same salary as men for the same quality and quantity of work.
Hopefully, we will come to a time when women will receive the same salary as men for the same quality and quantity of work in all career paths. One day that glass ceiling might shatter and women can earn their proper place in the work force and we will no longer need a Women's History Month.