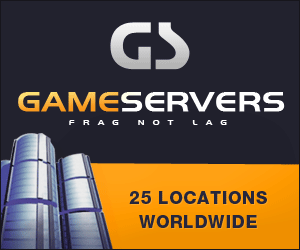 Atlanta Journal-Constitution
November 5, 2007 By Steve Visser, Atlanta Journal-Constitution
Maria Britt was a lieutenant when she learned prejudice was the most insidious enemy she would face in the "old" Army.
It was 1984, and her company commander had been asked to send his best platoon officer to supervise a river crossing during Army exercises at Fort Hood, Texas. He sent Britt.
On her arrival, the requesting officer saw she was a woman and sent her back.
It was a humiliating moment.
"I was mortified," the 45-year-old West Point alumna said Sunday. "I just couldn't believe anybody saying you're not the best because you're a woman.
"But it was a lesson learned. It wasn't a level playing field, and I was going to have to work harder."
On Sunday, her years of hard work paid off: Britt became the first woman to be promoted to brigadier general in the Georgia Army National Guard, a force 10,500 strong. Her appointment by Gov. Sonny Perdue takes effect Dec. 1.
At the beginning of what turned into a stellar career path, Britt had to face an Army that didn't appoint women to combat positions--the traditional route to advancement--and an old-school officer corps that was only slowly changing.
Britt served in the military police, one of the career paths available for female officers, and became the executive officer, the second-in-command of the unit. She left the regular Army in 1991 during its downsizing after the Gulf War and joined the National Guard.
There, her organizational talent and leadership caught the eye of Terry Nesbitt, now a major general and the commander Britt is replacing.
"It didn't take me long to realize we had a real winner on our hands," said Nesbitt, soon to replace Adjutant Gen. David Poythress as head of the overall Georgia National Guard, both Army and Air.
But Britt encountered a state Guard riddled with good ol' boy bias, not only against females but against outsiders in general, Nesbitt said. Guard units tend to be made up of people who grew up together or played sports against each other in rural Georgia.
Britt's husband, Timothy, came from Georgia, but she hailed from a traditional Italian-American family in Gloversville, N.Y.
Nesbitt said he made sure bias didn't stop Britt's advancement. Six years after joining the Guard, she was promoted to lieutenant colonel, and two years after that, she became the commander of 405 soldiers in a battalion at Fort Gillem, the Guard headquarters.
"Like any other female officer at that time, she had to struggle," Nesbitt said. "On occasion I had to force the issue. I'm sure it contributed to some of the resentment of her. It probably created more problems for her than me."
Sunday, during her promotion ceremony at Fort McPherson, Britt's voice cracked, and she spilled a few tears when she thanked Nesbitt for his years of support.
Afterward, she said, Nesbitt had stood by her despite the backlash he received for supporting her for promotions over men in the male-dominated organization.
"He caught a lot of flak, and he was under a lot of scrutiny, but he didn't let it faze him," she said. "I came in as a captain. I didn't grow up with them, and I was seen as an outsider."
Perdue credited Britt, who has a bachelor's degree in engineering and two master's degrees in strategic intelligence and strategic studies, for helping put the Georgia National Guard on a solid technological footing.
He also cited her work as the current chief of staff of the state's Army National Guard as the force behind the rise in the troop strength from 8,700 to more than 10,500 today.
In addition to her general's star, she received Sunday the Legion of Merit for exceptionally meritorious service while staff chief from 2005 through this year.
"She has demonstrated poise and strength in leadership," Perdue said to a packed room of soldiers and Britt's extended family, including her parents, cousins, uncles, aunts and in-laws and her three children. "All of us who have spent time around her appreciate her dry wit and intelligence."
Lt. Col. Ken Baldowski, spokesman for the Georgia National Guard, said Sunday that Britt's appointment represented the face of the "new" Army in which a well-qualified woman can rise to the top and, for the most part, be accepted by the rank-and-file and the officer corps.
"A star is a star, and you salute," he said. "This is a sign of the times. She is a West Point graduate and very well-qualified."
Baldowski noted that Britt takes over the Georgia Army National Guard at a time of enormous strain. Virtually every unit has been called up for service in Iraq or Afghanistan, with many soldiers now on their second tour.
Britt has three daughters, ages 21, 18 and 10. She believes her background as a working mother, and her style of leadership that emphasizes good listening and team building over roughshod command, will aid her in being an effective commander.
"I don't thrive on confrontation or ego," said Britt, who lives in Conyers. "But I don't feel intimidated, and I stand my ground when I feel I'm right."
Being a woman and a working mom makes her more a more compassionate commander, she said. She is not afraid to emphasize the value motherhood could bring to her new role.
"I think I'll bring my mother skills to work when solving problems and issues," she said.