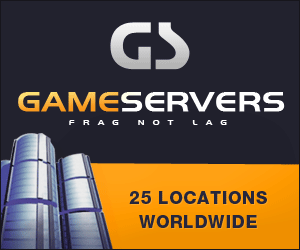 HOWARD FENDRICH
Associated Press
WASHINGTON -
The game's tied, 11 seconds left, the Washington Wizards call timeout, and Gilbert Arenas looks at his teammates in the huddle. He delivers a simple message: "I don't do overtime." He does, however, do drama.
Plenty of NBA players hit the occasional buzzer-beater, the type of shot that provides momentum at the end of a quarter or victory at the end of a game. Arenas is making it a regular occurrence this season, with 11 buckets in the final 3 seconds of a period or game.
"Everybody tries to seize the moment," teammate Caron Butler said after practice Tuesday, "but he actually does it. All the time. He's becoming one of the best ever."
Eight of Arenas' 11 late makes were 3-pointers, and the most recent came Monday, when he told the rest of the Wizards he had no desire to play an extra period. Then he went out and backed up his words, sending everyone home by hitting a 3 as time expired to lift Washington over the Utah Jazz 114-111.
Adding a theatrical touch, Arenas turned his back and strutted away with arms aloft as the ball went through the net. It was similar to his "I'm so good, I know it's going in" spin-and-snarl move when he hit a game-winning 3 against Milwaukee on Jan. 3.
"There is no point in shying away from something like that. I don't care about the pressure. I like pressure," Arenas said. "Ever since I was small, I always wanted to take the game-winning shot. There's a lot of people who practice it, but ... who don't want to take it."
He sure does, and coach Eddie Jordan is only too happy to put Arenas in position to come through for Washington, which is 21-16 heading into Wednesday's game against the visiting New York Knicks.
"Gil's the first option, whatever play we run. If we have 20, two or 200 (plays), he's the first option coming down the stretch. And I have no problem saying that," Jordan said. "Teammates expect that. Gil's delivered."
Oh, and by the way, Arenas' latest bit of derring-do capped a 51-point game, tying the arena record held by Michael Jordan. Add it to 60- and 54-point performances in recent weeks, and the 25-year-old Arenas is one of only four players in NBA history who were that young when they scored 50 or more three times in a 30-day span. The others? Jordan, Wilt Chamberlain and Kareem Abdul-Jabbar.
Pretty heady company.
"We just didn't seem to have much of answer for him," Jazz coach Jerry Sloan said. "He has a little bit of everything you want in a player, plus he has the ability to make it when it's on the line. That's what makes him a great player."
Arenas - who likes to come up with odd things to shout when shooting, such as "hibachi!" when he's feeling as hot as a grill - is No. 2 in the NBA in scoring average at 30.2 points and tied for 13th in assists at 6.3.
When you add in Washington's success of late, teammates say it's impossible to exclude Arenas from conversations about who should be MVP.
"You can look at the team's record, you can look at the stats, you can look at performances. There's no doubt in my mind he deserves consideration," Antawn Jamison said.
Said Butler: "He's still not getting that recognition that he deserves. ... He's the best player in the league right now. He's the hottest player out there."
Take a look at the All-Star voting, and notice this: Arenas ranks No. 3 among Eastern Conference guards, nearly 500,000 behind Miami's Dwyane Wade, and more than 200,000 behind New Jersey's Vince Carter.
Wizards guard Antonio Daniels has a theory about why Arenas isn't faring better.
"He hasn't won a dunk contest. He hasn't won a 3-point shootout. All those different things that fans really pay heed to," Daniels said. "But I'll tell you what: Slowly but surely, his popularity is growing. That's for sure. When you go to Toronto and you go to Oklahoma City, and they're holding 'hibachi' signs - that says something."
Already a two-time All-Star, Arenas is more concerned with taking his team deep into the playoffs. He's had success under pressure in that environment - a game-ending basket against the Bulls in 2005, for example - and a setback, too - missing two free throws against the Cavaliers last season.
If a game's tight in the closing seconds, and Washington has possession, there's a good chance Arenas will have the ball.
"Hopefully we don't put ourselves in that position anymore. But if we do," Jamison said, "I like our odds."