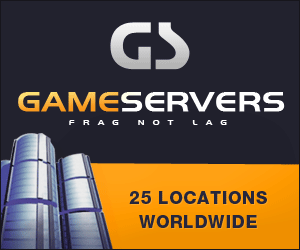 JOSH DUBOW
Associated Press
SAN JOSE, Calif. -
The way Roger Federer is dominating men's tennis, Grand Slam titles and the No. 1 ranking seem to be out of reach for Andy Roddick and James Blake.
So, for now, the two friends and rivals will have to settle for competing for the title of top American.
"If we keep going back and forth, it will be hopefully fun for the American public, the viewers, the fans," Blake said. "It's tough to have us holding up Grand Slam trophies because of that guy Federer. But hopefully we're two of the more exciting players in the game that can compete with him."
Blake ended 2006 as the No. 4 player in the world, two spots ahead of Roddick. They've flipped spots so far this year, with Roddick moving up to fourth after making to the semifinals in Australia and Blake dropping to sixth following his fourth-round exit.
There are only two other American men in the top 60 - Mardy Fish at No. 25 and Robby Ginepri at 48 - but Roddick disagrees with critics of the state of American tennis.
"You know, there's a lot of countries who would like to have our state," he said. "I think it would be nice to have a couple more younger guys come out, but I think we're doing OK."
Blake and Roddick will join forces this weekend when the U.S. Davis Cup team travels to the Czech Republic for a first-round matchup.
With two top-10 singles players and the top doubles team in the world in twins Bob and Mike Bryan, U.S. captain Patrick McEnroe hopes this is the year the country will end its Davis Cup drought. Long the dominant country in Davis Cup play with a record 31 titles, the Americans have not won it all since 1995.
"I think we're certainly lucky that we have our best players that are committed to Davis Cup," McEnroe said. "Obviously, we've had some disappointing first-round losses since I have been the captain. But we have also been in the hunt. We have been in a couple semifinals. We have been in a final. We are certainly in the hunt again this year."
The best-of-five series will be on an indoor red clay court, a surface that often bothers the Americans, including in last year's loss to Russia.
After the Davis Cup, Roddick and Blake will be on opposite sides next week at the SAP Open in San Jose, Calif.
The camaraderie they will share as teammates in Europe characterizes a relationship that is as much about friendship as rivalry. They train together at times, play in each other's exhibitions, go out for dinner on the road and are perhaps most competitive when it comes to cards.
Blake credits advice and support he got from Roddick for being able to end last year as the top-ranked American.
"He's a little younger than me, but in certain ways I look up to him in the fact that he was the No. 1 American for so long and really did it without the help of a lot of us," Blake said. "He was doing it alone. Dealing with all the pressure of the post Sampras and Agassi era. Dealing with all that kind of pressure on his own was very impressive."
Roddick has carried the burden of following Pete Sampras and Andre Agassi ever since winning the U.S. Open in 2003 and ending that year as the No. 1 player in the world. But he has not added a second major title, and went into a funk early last year before finding his game again under the tutelage of Jimmy Connors.
That helped Roddick reach the final of the U.S. Open last summer and the semifinals in Australia last month, but both runs at a second major title were brought to an end by Federer. A 6-4, 6-0, 6-2 thrashing last month in Melbourne showed how vast a gap Roddick has with the No. 1 player.
"To me that doesn't take away the great progress I saw in Andy's game," McEnroe said. "I really saw Andy playing the best tennis I have seen him play. Hopefully we can build on that and not worry about the fact that he took a tough beating in the semifinals."
Blake was more of a late bloomer, not reaching the top 10 until last March at age 26. He also ran into the Federer buzz saw at the U.S. Open, and lost in the fourth round in Australia to finalist Fernando Gonzalez.
But Blake is now getting to Roddick's level, even finally winning some head-to-head matches. Roddick won the first six meetings between the players, dropping only one set along the way, until Blake finally broke through last summer.
He beat his friend for the first time last June at the Queen's Club tournament in London and then followed it up by winning a third-set tiebreaker in the final in Indianapolis, joining Federer as the only player to beat Roddick during the summer hard-court season.
"The fact that I won the last two definitely gives it a little more validity to have it called a rivalry," Blake said. "I've said it a few times, he's really the leader of our Davis Cup team. He's the No. 1. I got to be the No. 1 American with help from him, with the fact that he dealt with this pressure for so long on his own. We all felt like we needed to help him, kind of unburden him just a little bit."