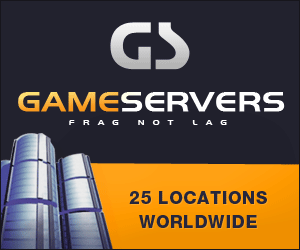 Washington Examiner
April 19, 2007
By Rowan Scarborough, National Security Correspondent
WASHINGTON - The Bush administration once again is trying to create a super-policy post inside the White House to coordinate a war, but it is having about as much success as it did in 2001 when a similar job never got filled.
In the first instance, then-Defense Secretary Donald Rumsfeld saw the plan for a new senior staffer as a potential rival and snuffed it out.
This time, Rumsfeld's successor, Robert Gates, endorses the idea of National Security Adviser Stephen Hadley. He wants to find someone with the oomph of a retired four-star officer who would strong-arm the federal bureaucracy to meet the demands of commanders in Iraq and Afghanistan.
Trouble is, so far five approached retirees have said no, The Washington Post reported.
The coordinator would have direct access to generals running the wars, and to President Bush. When commanders encountered trouble getting help from Cabinet departments, the high-powered National Security Council coordinator would step in and invoke the name of the president to get the project done. But with less than two years left in the Bush presidency, the question arises of why federal agencies would heed the wishes of an NSC czar if they already ignore senior White House officials.
One chief complaint from the Pentagon has been that federal departments do not send adequate numbers of expert employees to Iraq to help stand up the government.
"You know, one of the arguments that we hear frequently — and frankly are very sympathetic with —is that we and the State Department are about the only parts of the government that are at war," Gates said last week. "This is what Steve Hadley would do if Steve Hadley had the time, but he doesn't have the time to do it full-time."
Unlike Gates, Rumsfeld took a dim view of such powerful NSC creations.
A month after the Sept. 11 attacks, Bush attempted to create a czar-like war adviser. Bush signed National Security Presidential Directive 8, which created the new post of "national director and deputy national security advisor for combating terrorism." The director would be the president's "principal adviser" on counterterrorism.
The powerful job seemed on its way to creation when Rumsfeld stepped in. He sent a blunt letter, stamped "secret," to then-National Security Adviser Condoleezza Rice. He told her the post violated the military chain of command.
"I am no lawyer, but it seems to me there is only one principal military adviser," Rumsfeld wrote. "Otherwise, the word 'principal' would have a brand new meaning."
Rumsfeld won. The White House never executed NSPD 8.