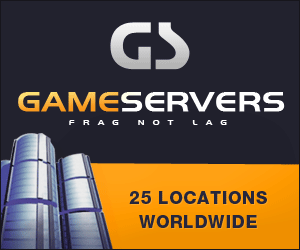 Wall Street Journal
March 13, 2008
Pg. 6
Commanders' Roles in Campaigns Stir Debate About Boundaries

By Yochi J. Dreazen
The resignation of a top U.S. commander who questioned Bush administration policy on Iran renews a debate about how actively current and former officers should participate in the political process.
Retired military officers are playing a highly visible role in this year's presidential campaign, endorsing candidates and campaigning on their behalf. Dozens of former officers have already signed on to support the three leading presidential candidates, a level of activity that campaign observers say is unprecedented.
"It keeps getting more prominent, more central," said Peter Feaver, a Duke University political scientist who studies civil-military relations. "It's not a new phenomenon, but you're seeing a lot more of it in 2008."
The two Democratic candidates are increasingly squaring off not just over who is better prepared to be commander in chief but also over which has more retired military officers willing to vouch for their national-security bona fides.
Democratic candidate Sen. Barack Obama of Illinois appeared at a Chicago museum yesterday with nine of the 10 former generals and admirals who have endorsed him. Aides said the event was a response to a similar rally Sen. Hillary Clinton of New York held with her own roster of military backers last week.
Several of the former officers said they were standing with Sen. Obama to help dispel doubts about his readiness to serve as commander in chief.
Maj. Gen. Hugh Robinson, who was a military aide to President Lyndon Johnson and the first African-American to serve in that position, said that he had a "feel for what presidents do in a time of emergency" and that he had "no doubt" about Sen. Obama's ability to lead in a crisis.
In his own remarks, Sen. Obama said Tuesday's resignation of Adm. William Fallon, who oversaw the wars in Iraq and Afghanistan, was a "loss." He also accused the White House of punishing officers who were willing to push back against decisions that they believed weren't in the best interests of the country.
"Under this administration, too often we have seen civilian control turned into an expectation that the uniformed military will be punished if they tell the president what he needs to know, rather than what he wants to hear," Sen. Obama said. "When I am president, the buck will stop with me, but we will restore trust and open dialogue between the military and civilian leadership."
Sen. Clinton's campaign, meanwhile, staged a conference call with five of her military supporters, including Rep. Joseph Sestak, a retired Navy admiral elected to Congress last year on an anti-Iraq war platform. Her campaign noted that Sen. Clinton had attracted the support of 30 retired officers, three times the number backing Sen. Obama.
Clinton aides also sent out a written statement pointing out that seven of the retired generals and admirals who appeared with him in Chicago had endorsed him in the past and weren't new supporters.
"New Endorsements For Sen. Obama?" the statement noted. "Guess Again...Once Again Obama Doesn't Pass Commander In Chief Test."
Small numbers of former officers have been endorsing candidates for decades, usually with little public notice. In the 1980 campaign, for example, Ronald Reagan drew on the support of Adm. Thomas H. Moorer, a former chairman of the Joint Chiefs of Staff, and several other officers.
Military endorsements didn't begin to attract widespread public notice until the fall day in 1992 when Democratic candidate Bill Clinton strolled to the lawn of the governor's mansion in Little Rock, Ark., with Adm. William Crowe, who had been the chairman of the joint chiefs during the Reagan administration.
Mr. Clinton was trying to rebuff accusations that he had sought special treatment in the 1960s to avoid the Vietnam War draft, and to dispel broader doubts about his readiness to serve as commander in chief.
The enthusiastic endorsement by Adm. Crowe helped shore up Mr. Clinton's national-security credentials and was cited by many of his advisers as a turning point in the campaign against President George H.W. Bush.
Retired officers burst back into public notice in 2006, when nearly two dozen former generals took the unprecedented step of publicly criticizing the current Bush administration's handling of the Iraq war and demanding then Defense Secretary Donald Rumsfeld's ouster.
The effort, which involved opinion pieces, speeches, and TV commercials, came to be known as the "Revolt of the Generals."
Several of the officers who took part in the campaign are now backing presidential candidates. Army Maj. Gen. Paul Eaton, who retired from the military in early 2006 and later wrote a New York Times opinion piece attacking the Bush administration, endorsed Sen. Clinton and has campaigned for her.
Many active-duty officers have watched the increased political activity of their retired colleagues with apprehension. A recent column by conservative pundit William Kristol that floated the idea of Gen. David Petreaus, the top U.S. commander in Iraq, being tabbed as the Republican vice-presidential candidate was widely circulated within military circles.
Current officers acknowledge that former officers are free to endorse candidates and campaign publicly on their behalf. But they also worry that the activity will gradually politicize the armed forces by persuading ordinary Americans that most military officers are closet partisans.
Speaking to reporters in Colorado on Monday, Adm. Michael Mullen, chairman of the joint chiefs, said retired officers "can advise as they see fit, and they're certainly doing that."
Still, he stressed, military personnel "are and must sustain being apolitical."
Mr. Feaver, who served on the Bush administration's National Security Council until last year, said that he saw a different risk to political activity by high-ranking former officers.
If officers who serve a given president resign and then begin criticizing the administration, it could easily cause the president to lose confidence in his ability to trust his uniformed military advisers. Such a development would be dangerous for the country, regardless of which party was in charge, Mr. Feaver said.
"A President Obama isn't going to want to look down the table at the four-star officers and wonder if any of them are about to resign and stab him in the back," he said. "It serves no party's interest to have the senior military be viewed as a partisan force."
Nick Timairos contributed to this article.