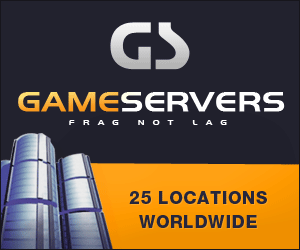 Norfolk Virginian-Pilot
May 27, 2007
By Kate Wiltrout, The Virginian-Pilot
NORFOLK - Over seven months in a lawless region near Iraq's border with Syria, Marine Corps Capt. Chris Watson and his men lived a lifetime of trauma. n The Norfolk-based reserve company rescued Iraqi troops with missing body parts from torture chambers. They encountered beheaded bodies of kidnapped civilians laying in the streets. They dragged wounded comrades from bombed vehicles and mourned those trapped inside.
Not all troops see battle or ghastly scenes in Iraq. But deployed National Guard members and reservists often witness suffering and cruelty that stays with them long after returning to civilian life.
Often, these citizen-warriors have just days to adjust before resuming the lives they had left behind. How do they go from combat patrols to accounting class? From killing insurgents to killing termites? From rebuilding Baghdad neighborhoods to stocking shelves at a Chesapeake convenience store?
"When you participate in something that is so large and important and dangerous and difficult, and you've done it well, it's hard to come back to something that doesn't even come close to the scale and scope," Watson said.
He was in graduate school at the University of Virginia when Alpha Company, 4th Assault Amphibian Battalion, 4th Marine Division, got called up in 2005.
Some Iraq veterans struggle to explain their experiences. It feels wrong to tell people at a church supper or a kids' ball game about dogs gnawing on human remains, so many are silent.
Even those who do speak can't fully explain how Iraq changed them.
After he returned in late 2005, Watson visited colleagues at Norfolk Academy, where he taught for a few years before starting work on a master's degree in business administration.
"One of my former colleagues, she said, 'You seem different,' as though that were a bad thing," Watson sai d. "We've seen things that not a lot of other folks have seen, and that's going to change the way you look at the world around you."
E-mails Watson sent from Iraq offer a glimpse of his thoughts at the time.
In a message he sent May 18, after two months in Iraq, Watson described what it's like to be shot at.
His immediate reaction was to curse, Watson wrote, "but after that I was too busy to really think about it much. All I can say is that it didn't feel like bravery, heroism, or survival to carry on and do the job. It just was."
A month later, the Marine officer had grown accustomed to being targeted. His concerns had turned to the bigger picture.
"Street fights are ugly, and there is no nobility, no shame in fighting with unfair advantages, because it's a fight for survival," Watson wrote on June 22.
While MBA school classmates spent the summer interning with investment banks and consulting firms, Watson faced one of the toughest tasks of military commanders.
On Aug. 3, 2005, an Alpha Company Marine - Sgt. Bradley Harper, a Virginia Beach police officer - was killed by a massive homemade bomb that flipped his 26-ton "track" vehicle upside down. Twelve Marines from other units died with him.
"It fell to me to break the news to the platoon, many of whom took it hard," Watson wrote on Aug. 20. "However, we rolled out a few hours later, so there was little time to grieve."
When he returned to Charlottesville in late 2005, some classmates asked whether Watson had killed anyone. A couple even asked how many.
"Mostly I tell them it's none of their business," said Watson, now 32. "I try to explain with a smile that it's just not a question you ask somebody. If other people want to answer it, that's fine, but that's just not something you push on somebody."
Sgt. Luke Frank, an Army reservist, looked forward to getting back to three things after his stint in Iraq in 2004, his daughter, his couch and the familiar taste of sweet potatoes.
He worked with the 489th Civil Affairs Battalion out of Knoxville, Tenn., helping rebuild devastated Baghdad neighborhoods. Guardsmen and reservists such as Frank make up 28 percent of the 1.5 million military members who have served in Iraq or Afghanistan since 2001.
Frank liked the work he did but was excited to return to Portsmouth.
Still, homecoming euphoria wore off fast.
"I'd been looking forward to it so much," he said. "You get back, you're thinking, 'I'm going to see my friends! I'm going to go see a movie!' And then you do it and it's not that fun."
Frank, 28, can't really explain what had changed, just that he felt withdrawn and left out.
"It was a foreign nation when I got back," said the divorced father of a 4 -year-old. "The buildings were all the same. Some of the people were the same. But you don't fit into it."
Frank, who had been trained by the Army to speak Arabic and enjoyed chatting with Iraqi children, took a job managing a Chesapeake
7-Eleven store. He stayed busy, sometimes clocking 80 hours a week. But his mind was elsewhere.
At the store, co-workers and customers seemed fixated on the mundane - celebrities, new TV shows, the latest music.
"No one was talking about anything I knew about," Frank said.
When he would tell friends that something reminded him of Iraq, he sensed they didn't know how to react.
At a Chesapeake bar one night with friends, laser lights spinning overhead reminded Frank of a rifle's infrared target beam.
Frank told a buddy, who asked the DJ to turn off the lasers. He isn't sure what reaction he wanted his friend to have - but that wasn't it.
"Then they think, 'Oh, he's traumatized,' " Frank said. "No, I'm not traumatized. It's like, 'Forget it - I wish I didn't say anything.' "
When he does talk about his experience, Frank knows his comments might seem befuddling.
"People want to know what it was like," he said. "And you say, 'It sucked. But I had fun. I did some good things, and I made some great friends, and I hated it.' Does that make sense?"
Some veterans have trouble talking about combat; others find it hard to listen to people who haven't been to Iraq.
That's true for two enlisted Marine reservists with the 4th Assault Amphibian Battalion.
Lance Cpl. Johnathan Brown of Newport News had his studies at Virginia Commonwealth University interrupted twice by deployments, once in 2003 and again in 2005.
He said classmates in Richmond - some six years his junior - talk about the war without realizing Brown, a 24 -year-old junior studying broadcast journalism, is a combat vet.
" VCU is really liberal," Brown said one recent Saturday as vehicles rumbled on the beach at Little Creek Naval Amphibious Base, where his unit drills. "I have to bite my tongue. I don't want to snap at them. I'll get upset, but I'll just blow it off."
His buddy, Lance Cpl. A.J. Roberts of Chesapeake, manages a bar in civilian life. It's hard to listen to patrons talk about Iraq, he said, especially if they're criticizing something they don't fully understand.
"I want to butt in and say, 'You know, it's not like that,' " he said. " 'There's men and women over there fighting, and it's a hard fight for anyone involved.' "
He doesn't interrupt. Roberts said he is reluctant to bring up his service to strangers; he doesn't want people to think he's bragging.
Like Brown, he served two tours in Iraq. War for him wasn't a matter of politics, spreading democracy or avenging a comrade's death.