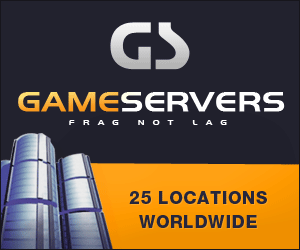 U.S. News & World Report
November 12, 2007
It may not last if Baghdad fails to move on reconciliation

By Kevin Whitelaw
For the Pentagon, the end of October brought a welcome sigh of relief with a range of statistics confirming that violence is indeed beginning to dip in Iraq. Some 39 U.S. soldiers died last month, the lowest monthly total since March 2006. The rate of serious bombings has dropped from a peak late last year. And even the number of incidents involving the most deadly form of roadside bombs, known as explosively formed penetrators, has declined for three straight months. "There is no way of measuring violence that doesn't show a substantial improvement," says Michael O'Hanlon, the senior author of the Brookings Institution's Iraq Index, which tracks a wide range of Iraq-related statistics. "That debate is over, and I think October proved it."
If the downward trend seems clear enough, the overall violence level remains high, and the factors driving the decline could still prove to be temporary. The surge of U.S. troops—to a level of 170,000 soldiers—has clearly brought additional security at least to parts of Baghdad, but troop numbers are likely to decline next year. Sunni leaders in the troubled Anbar province and elsewhere continue to take action against insurgent groups, particularly al Qaeda in Iraq, but many have their own political aims. And while renegade Shiite cleric Moqtada al-Sadr continues to enforce his unilateral truce, his motives have more to do with re-establishing tight control over his unruly militia than aiding American objectives. For now, there is a de facto separation of Sunnis and Shiites in Baghdad's increasingly barricaded neighborhoods.
More unsettling, the break in violence has failed so far to produce substantive progress at political reconciliation. Iraq's parliament remains stalled over a set of long-overdue reforms, having met only 1½ of the eight key benchmarks laid out by the U.S. government. Iraqi Prime Minister Nouri al-Maliki has yet to make a serious effort to reverse the deep sectarian divide among Iraq's government ministries and security forces. "The only real progress I would emphasize is at the local level," says O'Hanlon. "On balance, Baghdad has fallen short."
Diplomats' revolt.
The drop in violence has also failed to soothe concerns of some U.S. government officials being sent to Iraq. After news broke that the State Department was planning to force some of its diplomats to serve in Iraq or face dismissal, many Foreign Service officers turned out at a town-hall meeting to protest the move. "It's one thing if someone believes in what's going on over there and volunteers, but it's another thing to send someone over there on a forced assignment," said Jack Croddy, a senior State Department official. "I'm sorry, but basically that's a potential death sentence and you know it." His remarks were followed by sustained applause.
More broadly, reconstruction efforts in Iraq also continue to lag. Average electricity production last quarter did finally top 4,500 megawatts—the highest level since the 2003 invasion—but remains well short of the 6,000-megawatt target set by U.S. officials three years ago. Even worse, Iraqi demand is estimated to be 9,000 megawatts. Oil production, while steady, is also short of its growth targets. U.S. reconstruction programs in both areas "probably have managed to enable the problems that were there from the very beginning to stabilize," Joseph Christoff of the Government Accountability Office told Congress last week, "but we haven't been able to increase the production of either of these."