Zeno's Warbird Video Drive-In Big September 2014 Newsletter
Hello World War 2 & jet aircraft fans --
You are invited to drop by Zeno's Warbird Video Drive-In
http://www.zenoswarbirdvideos.com
to view our September selection of eight exciting aviation films streaming over the Web in broadband, including three premiers!
As always, all of the videos showing on our website are for your free viewing pleasure. Please help "spread the word" by liking us on Facebook!
My thanks to Military Quotes for permission to post here.
Now showing in August "At the Matinee" at Zeno's Drive-In Free admission!
http://zenoswarbirdvideos.com/MATINEE.html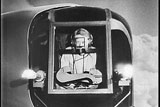 * The Rear Gunner. NEW! I edited together & digitally corrected video & audio from two different surviving copies of this classic film to get the best possible composite version. You won't see this restored video anywhere else! Starring Lt Ronald Reagan & Lt. Burgess Meredith, the story follows "Peewee" Williams through gunnery school and into battle in this vintage WWII information film produced for the US Army Air Force.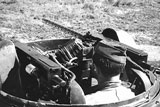 *Flexible Aerial Gunnery. Making A World War 2 Gunner. Developed to be shown to trainees at the beginning of their course, it's a thorough step-by-step preview of what to expect. Some of the many things you'll see: the role of the instructor, .30 &.50 caliber machine guns, dealing with jams, compensating for bullet drop, estimating range and leading targets, bore sighting and harmonization & a lot more.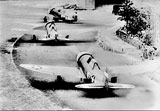 * USAAF: The Air War in Europe-1943. This is a series of dramatic films showing the rapidly maturing Army Air Force moving into high gear in the Fall of 1943. You'll see the B-17 "Berlin Sleeper" on one of her record breaking 102 missions. B-25 Mitchells battle North African mud to move out to their new base in occupied Italy. "Thunderbolts Over Europe" shows P-47s taking on the Luftwaffe on a dramatic bomber escort mission. Thirty-three Martin B-26 Marauder bombers, protected by RAF Spitfires, hit ship yards, power plants and workshops near Le Trait, France. You'll see the original newsreel footage of "The Memphis Belle's" last mission against the U Boat pens at Wilhelmshaven
* The Battle for Paris: The French Resistance Fights the German Occupation – 1944. NEW! As the Allies closed the ring on Paris in the Summer of 1944, most of German occupation forces left the city to meet them. The French Resistance leaped into action to take the city, using a combination of smuggled weapons, hunting rifles and captured enemy equipment. What follows is a dramatic "you are there" front row seat on resistance fighters battling German troops (including a Panther Tank) on the boulevards of the capital, all filmed as it happened by citizen cameraman. Action packed!

*News from the Front in North Africa. Restored Color. Shot In Technicolor by US Army, Navy and O.S.S. cameraman in Morocco, Algeria and Tunisia, November-December 1942. Hands down some of the best color footage we have seen from World War 2. This was tough "on the job training" for the brand new American Army and Air Corps. And there are some of the first, and possibly only, color shots of German Tiger 1 tanks in combat, taking and returning fire.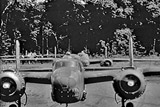 *Mission to Rabaul. This dramatic, high impact documentary film shows some of the most memorable, exciting, and extensive footage of 5th Air Force B-25G bombers conducting tree top level attacks with machine guns and delayed action bombs to come out of World War 2 .The first step in the reduction of Rabaul was the seizure of a string of Japanese bases along the Northeast coast of New Guinea. The film focuses on the decisive and revolutionary impact of the air component in the strategy, including high & low level attacks, parachute drops, and resupply.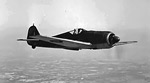 * Recognition of the Focke Wulf FW190 Fighter. The FW 190 was many Luftwaffe ace's favorite fighter: fast, heavily armed and maneuverable, with an outstanding roll rate. One of the highlights of this film is a mock dog fight between a captured 190 in RAF roundels and a P-47 Thunderbolt. This "recognition" film was produced for the RAF, but was probably also used by the US Army Air force to train their pilots as well. Very good FW footage here.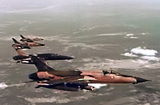 * There is a Way: The 421st Tactical Fighter Squadron 'Fighting Cavaliers' and their F-105 Thunderchiefs in Vietnam This is the best documentary showing an Air Force unit from the Vietnam War. I digitally restored the color. It's a lot more than your average USAF "information" film. Shot in November, 1966, this up close and personal look at the 421st Sq, 388th TFW has everything from exciting footage of a bombing raid on Hanoi, dodging SAMs and fighting Migs, to feverish overnight activity to repair and rearm the big "Thuds at their base at Korat, Thailand
We also show 1940-45 vintage WWII Army & Navy films and pilot's manuals on how to fly the F4U, F6F, P-38, P-39, P-40, P-47, P-51, P-61, TBF/TBM, AT-6/SNJ, B-17, B-24, B-25, A-20, A-26, B-26, B-29, and Stearman N2S. Alert! - don't miss the F-86, B-47 & B-58!
Zeno
Zeno's Warbird Video Drive-In
World War II Aviation Videos Playing Online 24/7
http://www.zenoswarbirdvideos.com
Now on Twitter @ZenosWarbirds
Web Videos: The Rear Gunner, Air War 1943, Rabaul B-25s, Tiger Tanks, F-105s & more