Zeno's Warbird Video Drive-In March 2012 Newsletter
Hello World War 2 aircraft fans --
You are invited to drop by Zeno's Warbird Video Drive-In
http://www.zenoswarbirdvideos.com/
to view this months showing of seven classic World War 2 & Jet documentary videos streaming over the Web, including two Drive-In Premiers!
As always, all of the videos showing on our web site are for your free viewing pleasure. Please help "spread the word" by liking us on Facebook!
My thanks to Military Quotes for permission to post in this forum.
Now showing "At the Matinee" at Zeno's Drive-In
http://www.zenoswarbirdvideos.com/MATINEE.html

"The 354 Fighter Group 'Mustang Pioneers' Color Scrapbook" In color Exclusive Documentary. Rare color film of the legendary 354 Fighter Group, with over 700 Kills, the highest scoring American unit in Europe. You'll see great aces like G.T. Eagleston and B. W. Carr at work and at play in their newly captured base in Germany in Spring, 1945, only a few months before war's end. Nice scenes with the group's well known P-51Ds too, including "Margie Maru" and "Angel's Playmate." This was the first group to fly P-51Bs in the ETO. They were known as the "Mustang Pioneers." Amazing color gun camera film!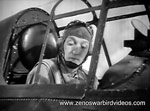 "Don't Kill Your Friends" New! The first "Dilbert" cartoons were created during World War 2 by U.S. Navy Lt. Richard Osborn, based on the Navy flier name for operational errors --"dillies." The "Don't be a Dilbert" warning and character was featured on a wide variety of posters promoting safety. As played here by "Dead End Kid" Huntz Hall Dilbert is a deadly combination of over confidence and bumbling incompetence who wreaks havoc among Naval personnel and innocent civilians. There's a good look inside and outside the Navy F4F/FM carrier fighters used in training. In this humorous, yet deadly serious US Navy training film, Dilbert fearlessly provides a string of negative examples of what not to do during aerial gunnery practice.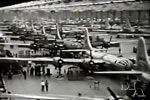 "B-29s Over Dixie" New! A fascinating look inside the huge B-29 production facility built from scratch in Marietta, Georgia. Includes detailed views of revolutionary new production techniques, assembly line work, and the training and care of thousands of new workers. This film is a tribute to the massive American war effort that was an essential element in the victory of the Allies.

"The B-58 Hustler Wins the Bleriot Trophy" A pilot once said of the Convair B-58, "She looked like she was breaking the sound barrier just sitting on the tarmac." At Mach 2 +, the B-58 wasn't just one of the fastest bombers of her day, she was one of the fastest military planes period. In 1930 the French aviation pioneer Louis Bleriot established a prize for the first aircraft to average over 2,000 kph for thirty minutes-- the Louis Bleriot Speed Trophy. For 30 years, that prize lay unclaimed by any aircraft. See how supersonic B-58 Hustler "Firefly" took the prize in May 1961.-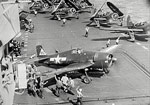 "The Battle of Leyte Gulf" The Second Battle of the Philippines, popularly known today as "The Battle of Leyte Gulf," was the largest Naval engagement in history, swirling around the October, 1944 invasion of Leyte Island and the Japanese navy's surprise counter strike. You'll see dramatic naval surface battles and carrier air footage from several engagements, including "The Battle of the Sibuyan Sea," battleship action at "The Battle of Surigao Strait," "The Battle off Samar" where the gallant jeep carriers and destroyers of Task Unit 77.4.3 turned back Japanese Admiral Kurita's massive Center Force Fleet, and "The Battle off Cape Engaño" where Admiral Mitscher's Task Force 38 carriers pounded Japanese Admiral Ozawa's carrier force.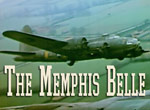 "The Memphis Belle" Exclusive --exclusive color corrected video! The classic film chronicles the 25th mission of the Boeing B-17 Memphis Belle, striking the all important U-boat submarine pens at Wilhelmshaven. This is the original wartime documentary, written and directed by legendary Academy Award winner William Wyler. You'll see Capt Robert Morgan and the men of the B-17 "Memphis Belle," 324th Squadron, 91st BG, going about their deadly business in rare Technicolor footage.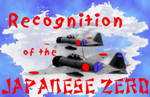 "Recognition of the Japanese Zeno Fighter." Lieutenant "Jimmy Saunders" (Ronald Reagan) learns how to tell a P-40 from a Japanese A6M Zero, the hard way. (That's a very angry Craig Stevens aka "Peter Gunn" on the receiving end.) Contains plenty of interesting info about what US pilots were told about Japan's most produced and feared fighter and how to spot it. Includes seldom seen footage of a captured Zero doing spectacular aerobatics.
If you haven't stopped by Zeno's Drive-In before, we also feature 1940-45 vintage WWII Army & Navy films and pilot's manuals on how to fly the F4U, F6F, P-38, P-39, P-40, P-47, P-51, P-61, TBF/TBM, AT-6/SNJ, B-17, B-24, B-25, A-20, A-26, B-26, B-29, and Stearman N2S. Alert! - don't miss the F-86 & B-58!
Free admission for all. That's over 14 hours of rockin' World War II props & jets for free viewing over the Internet!
Now on Twitter @ZenosWarbirds
Zeno
Zeno's Warbird Video Drive-In
World War II Aviation Videos Playing Online 24/7
http://www.zenoswarbirdvideos.com/
Web Videos: Legendary P-51s, The Memphis Belle, B-29s, Leyte Gulf, B-58s & The Gipper's Zero