Zeno's Warbird Video Drive-In Big October 2014 Newsletter
Hello World War 2 & jet aircraft fans --
You are invited to drop by Zeno's Warbird Video Drive-In
http://www.zenoswarbirdvideos.com
to view our October selection of eight exciting aviation films streaming over the Web in broadband, including four premiers!
As always, all of the videos showing on our website are for your free viewing pleasure. Please help "spread the word" by liking us on Facebook!
My thanks to Military Quotes for permission to post in this forum.
Now showing in August "At the Matinee" at Zeno's Drive-In Free admission! http://zenoswarbirdvideos.com/MATINEE.html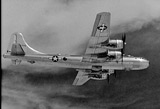 *Army Air Forces Pacific. NEW! AAF C-in-C General Hap Arnold introduces this sweeping summary of Army Air Force operations in the Pacific Theater from the attack on Pearl Harbor through the dropping of the atomic bomb. From the Aleutians to the jungles of Burma to hard fought Pacific atolls, you'll see a wide variety of aircraft in action, including P-47 Thunderbolts, B-17s, B-24s and majestic B-29s. See how "the greatest generation" made it all work.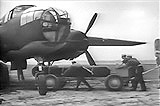 *Deploying Mines at Sea for World War 2 Aircraft. NEW! This unique film by the US Navy describes World War II aerial mine warfare at sea. You'll learn the basics of mine laying, including strategy and tactics. You'll also find out how mines were fused and armed to be ready for deployment, along with detailed diagrams of their inner workings. You'll see rare footage of actual aerial mine laying missions by PBJs in the Pacific. Although seldom dealt with in general histories of World War II, aerial mines were often used with deadly effect by both Axis and Allied air forces.

* Back Door Gang P-38s in Color. An original documentary from Zeno's Warbird Videos. Rare color film of the 430th FS, 474th FG, 9th Air Force. From the get go, the 474th was configured as a ground attack unit, but they also provided bomber escort and level bombing, led by Norden bomb sight equipped "Droop Snoots," which are shown here. One of three P-38 squadrons in the 474th, the 430th's call sign was "Back Door," and its planes and pilots are featured in the film in the Spring of 1945 at their base in Florennes, Belgium, a former Luftwaffe night fighter base, Meet the pilots & see them in action..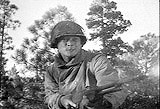 * Go for Broke! (Digitally Restored) NEW! An Academy Award nominated feature film, Go for Broke! stars Van Johnson along with actual veterans of the 442nd Regimental Combat Team. The film tells the true story of the 442nd RCT, composed of Nisei soldiers, second-generation Americans born to Japanese-American parents, from training through combat in Europe.Action packed!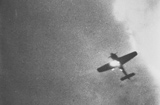 *8th Air Force Fighter Pilots & their P-51s in Action. The inspiration for this original Zeno's Waterbirds documentary is a silent 8th Air Force information film showing 8th AF P-51 gun camera film shot in the snow covered Winter of 1944-1945, with brief unit IDs for each pilot. We've restored the video, added sound effects from real P-51s and included photos of most of the featured pilots with additional info and pictures of their Mustangs.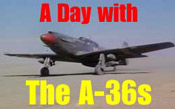 *A Day with the A-36s in Color. (Restored with exclusive additional footage.)The A-36 was the ground attack variant of the P-51 and was known as "the Invader," "the Mustang" or "the Apache." This is very rare combat footage of an A-36A fighter-bomber squadron in action in Sicily. I compiled and edited this unique extended restored color version of the film using multiple sources. TheA36A was equipped with the Mustang's original Allison engine, as opposed to the Rolls Royce Merlin adapted so successfully in the high altitude escort versions, which worked just fine for low level work. Note the quad 20mm canons on this fast and powerful attack plane, very unusual on an American fighter.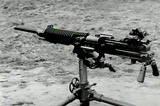 * World War 2 Japanese Small Arms. NEW! This fascinating film, produced during World War 2 by the US Army Signal Corps, examines small arms used by Japanese forces commonly encountered by Allied forces in the Pacific Theater: the Arisaka Model 38 .25 cal & Model 99 .303 rifles, the Swiss designed Solothurn Type 100 sub-machine gun, the Type 89 grenade launcher, and the Nambu Model 1922 6.5mm Light & Model 92 7.7mm Heavy machine-guns.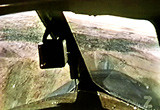 * B-58 Hustler Low Altitude Bombing Capability. The B-58's ability to hug the ground at very high speed without the benefit of fly by wire computer control was amazing! I digitally restored this video. This is a simulated low level, long range attack launched from Carswell AFB in Texas against Edwards AFB in California. Much of the mission is flown at 700 mph and above at ground hugging altitude below 500 feet.
We also show 1940-45 vintage WWII Army & Navy films and pilot's manuals on how to fly the F4U, F6F, P-38, P-39, P-40, P-47, P-51, P-61, TBF/TBM, AT-6/SNJ, B-17, B-24, B-25, A-20, A-26, B-26, B-29, and Stearman N2S. Alert! - don't miss the F-86, B-47 & B-58!
Zeno
Zeno's Warbird Video Drive-In
World War II Aviation Videos Playing Online 24/7
http://www.zenoswarbirdvideos.com
Now on Twitter @ZenosWarbirds
Web Videos: AAF Pacific, WW2 Aerial Mines, P-38s, P-51s, Japanese Arms, B-58s & more