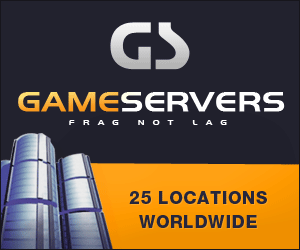 Houston Chronicle
March 18, 2009
Senator pushes for medals for World War II pilots

By Allan Turner
The WASPs had wings, but they couldn't soar. Trained to do the routine flying needed to free males to handle World War II's all-important combat missions, the aviatrixes of the Women Airforce Service Pilots weren't even acknowledged as veterans until 1977.
Decades of obscurity surrounding the women's flying corps, many of whose members trained at Houston airports, began to lift Tuesday as U.S. Sen. Kay Bailey Hutchison introduced a bill that would commission the group's 1,102 members and award them or their surviving family members the Congressional Gold Medal.
At least three of the approximately 300 living WASP members reside in the greater Houston area.
Thirty-eight died in the line of duty.
The women's air corps paved the way for the armed forces to lift the ban on women attending military flight training decades later in the 1970s.
Female pilots now fly combat missions and even the space shuttle.
Former WASP Lois Hailey of Friendswood said she was teaching music in a Minden, Nev., school when she learned of a recruiting session for a precursor of the pilots' group in early 1943.
"I hesitated about going," said Hailey, 94. "I loved my teaching. I don't know — it finally got me."
Urge to fly
By the war's outbreak, Hailey already was an accomplished pilot. Her introduction to aviation came when her father took her to watch itinerant stunt pilots performing near their Reno home.
The urge to fly was reinforced by her stepbrother, who aspired to become a commercial airline pilot.
"He was taking flying lessons and talked me into going to the airport with him. I was about 24," she recalled. "When I got in with the pilot, that was it."
Money from her teaching job made Hailey a full partner with her brother and a friend in the purchase of single-engine Taylorcraft airplane. The machine cost them $3,000.
Initially, the lure of aviation was the beauty of what she could see from the cockpit. "The Sierra Nevada mountains were close to Reno," she said. "I'd fly over the mountains to San Francisco. Of course ... there were no clouds. You could see for 100 miles or more."
Special duty
While most WASP pilots were assigned to ferry new aircraft to Army air bases, Hailey was assigned to a special unit that towed targets for artillery practice.
"We flew the discards," she said. "The ferry command was flying new stuff from the factory to the base. But my tow target group had the A-24, a single engine fighter type, and the A-25, which was just a big clumsy old thing."
Target towing, she said, "was just flying back and forth for about two hours at a time."
After WASP was disbanded in December 1944, Hailey settled in El Paso, where, after the war, she taught returning servicemen how to fly.
Among her students was Andrew Hailey, her future husband.
After teaching aviation about four years, she returned to the classroom as a music teacher.
She moved to her son's Friendswood home in May.
Hutchison's office identified two other Houston-area WASPs: Betty Berkstresser and Anna L. White. They could not be reached for comment Tuesday.
Hutchison's introduction of the WASP bill came one day after she joined U.S. Sen. Patty Murray , D-Washington , in introducing a bill that would provide improved medical care for military women who served in Iraq and Afghanistan.