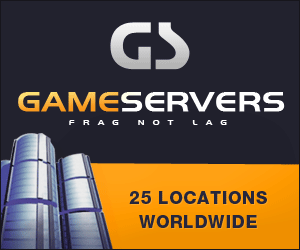 Norfolk Virginian-Pilot
February 29, 2008 By Dale Eisman, The Virginian-Pilot
WASHINGTON--Virginia's two U.S. senators announced a breakthrough agreement Thursday on a new GI Bill to underwrite college costs for veterans of the wars in Iraq and Afghanistan.
The multibillion-dollar deal dramatically increases the proposal's chances of passage this year.
"This is a landmark piece of legislation," said Sen. John Warner, a senior Republican who joined with Sen. Jim Webb, a freshman Democrat, in unveiling the proposal on the Senate floor.
The two men brushed aside Bush administration complaints that the bill's generous college tuition and cost-of-living subsidies would strain the federal treasury. The administration complained last year that Webb's original plan, more modest than the one announced Thursday, could cost as much as $75 billion, spread over 10 years.
Webb insisted that the real expense should be closer to $2 billion annually and "is a cost of war." The administration has not hesitated to spend up to $15 billion per month to fight the wars in Afghanistan and Iraq, he argued.
Another prominent co-sponsor, Sen. Chuck Hagel, R-Neb., said he is "offended if this administration is talking about not supporting this bill based on money. This is an administration that didn't veto one bill in four years. This is an administration that let earmarks go on and on and on."
The bill unveiled Thursday is an outgrowth of legislation Webb introduced last year on his first day in the Senate. It would provide for government payment of in-state tuition plus a monthly expense allowance for vets attending publicly supported colleges.
Veterans attending private colleges would be eligible for tuition aid equal to the cost of the most expensive publicly supported school in their states. The private schools could enroll in a cost-sharing plan to help the vets pay higher tuitions, with the government providing $1 of additional aid for every $1 provided by the school.
"This bill challenges the academic community to step up and join the all-volunteer force," Warner said. U.S. campuses enjoy a tradition of academic freedom in large part thanks to the sacrifices of service members, he suggested.
The new bill's subsidies would be a dramatic boost from the aid provided to veterans under the existing GI Bill, which was enacted in the 1980s. The benefits would be slightly less generous than those extended to World War II-era veterans like Warner, however.
The current GI bill provides vets with an average of $6,000 a year in college aid, Webb said. The World War II-era bill covered all tuition costs at public and private colleges, and provided a monthly cost-of-living stipend as well.
Warner said he almost certainly would not have been able to obtain his undergraduate degree at Washington and Lee University or his law degree at the University of Virginia without the assistance of the original GI bill. The 81-year-old Republican joined the Navy and served in the final months of World War II, then returned to duty as a Marine Corps reservist during the Korean War.
Webb got his undergraduate degree at government expense at the U.S. Naval Academy. He attended law school at Georgetown University on the GI Bill after serving as a Marine platoon leader in Vietnam.
Thursday's agreement is a milestone for Webb, who made the GI Bill his signature legislative initiative last year but struggled to round up Republican support.
Webb argued that the benefit provided in the new bill would dramatically expand the pool of Americans willing to volunteer for military service. With the wars in Afghanistan and Iraq now at least five years old, the Army in particular has been forced to relax its standards and accept recruits it previously would have rejected, he noted.
In addition to complaining about the proposal's cost, Pentagon officials have voiced fears that a more generous educational benefit will encourage those now serving to leave the military at a time when they're most needed.