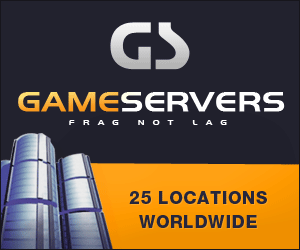 Norfolk Virginian-Pilot
March 20, 2009
By Dale Eisman, The Virginian-Pilot
WASHINGTON--Some Hampton Roads congressmen are trying to broker a settlement in their long-simmering feud with the Florida congressional delegation over Navy plans to shift a Norfolk-based aircraft carrier to Mayport Naval Station in Florida.
In private discussions with their Sunshine State counterparts and during a House hearing this week, Republican Reps. Rob Wittman of Westmoreland County and Randy Forbes of Chesapeake have been urging a new look at an alternative plan to shift other, smaller ships and aircraft to Mayport in lieu of a carrier.
"I can't tell you there's an effort to negotiate," Forbes cautioned. But the two delegations "are not enemies," he said. "We talk quite a bit about this situation and will continue to."
Two key Floridians, however, say they're uninterested.
"There are no talks and there isn't going to be any swapping of ships," Sen. Bill Nelson, a Florida Democrat, said through a spokesman.
"The decision to homeport a nuclear carrier at Mayport was not made by the Florida or Virginia delegations, nor do they have the power to change it," said Rep. Ander Crenshaw, a Republican who represents Mayport, a Jacksonville suburb.
In the Senate, Sen. Jim Webb, another Democrat, is pursuing a related strategy, arguing that in a tight year for defense spending the Navy should devote the $671 million needed to accommodate a nuclear-powered carrier in Mayport to other, more pressing priorities.
Webb in January secured a pledge from the Obama administration to take a second look at any plan to relocate a carrier to Mayport.
"The Navy's homeporting proposal for Mayport is fiscally irresponsible," he said in a letter dispatched Thursday to Michele Flournoy, the under secretary of defense for policy. The service faces a $417 million shortfall this year in its ship maintenance fund and is likely to fall billions of dollars short of its needs when President Barack Obama unveils his 2010 defense budget plan next month, he said.
Wittman said the alternative he and others are proposing would be far cheaper. A Navy study last year concluded the service could move a large amphibious assault ship to Mayport without spending anything on construction at the Florida base. Another plan explored by the service - moving an amphibious ship to
Mayport and adding facilities for occasional carrier visits - would require $80 million in improvements.
None of the non-carrier alternatives would satisfy the Navy's stated objective - to disperse the carrier fleet as a hedge against a natural disaster or terrorist attack on Hampton Roads.
"My motivation is not between Virginia and Florida," Adm. Gary Roughead, the chief of naval operations, told a Fredericksburg audience earlier this month. "It really is about the value and the utility and the flexibility of our carrier force."
Roughead has three carrier ports in the Pacific, "and that flexibility pays off greatly," he said.
The Virginians counter that any risk in retaining Norfolk as the only East Coast carrier home is limited. Generally, no more than three of the five Atlantic carriers are in port at any time, they note, and the Navy is well-practiced in sending the ships out to sea to avoid incoming hurricanes.
Mayport was home to the carrier John F. Kennedy, a conventionally powered ship, until its retirement in 2007. Because all the Navy's remaining carriers are nuclear-powered, the service would have to invest in special facilities to move another flattop to the Florida base.
The Florida delegation wants another carrier, and the Virginians are trying to hold on to the five now assigned to Norfolk, because the ships are economic powerhouses. The 3,000 sailors on each carrier, and their thousands more family members, pump hundreds of millions of dollars annually into local economies.
The smaller ship alternatives would bring fewer sailors and less money to Mayport, though Wittman argued that an amphibious assault ship also would bring an air component, in the form of helicopters and the new F-35 Joint Strike Fighter. The Navy's plan to move a carrier to Mayport would not shift any of the service's carrier air wings to Florida.
The Virginians also contend that a carrier stationed in Mayport would be of little value to other Navy activities in that port.
In a House Armed Services Committee hearing on Tuesday, Wittman argued that the Florida base is well-positioned to serve the Navy's 4th Fleet, which pursues mostly counter-drug and humanitarian missions in the Caribbean and South Atlantic. Those tasks seldom need the aid of a carrier, acknowledged Adm. James Stavridis, head of the U.S. Southern Command.
Stavridis added that decisions about where ships are home ported are Roughead's province. Stavridis said he doesn't care where the smaller ships he needs are based, just so they're available as he needs them.