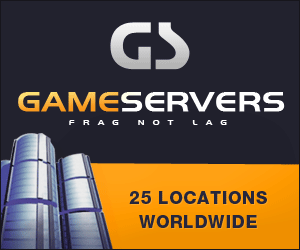 USA Today
March 16, 2007
Pg. 1
House Investigators Ask If It Hurts Care For GIs

By Gregg Zoroya
Disclosures of substandard housing for troops treated at Walter Reed Army Medical Center are prompting Congress to investigate whether the Army is running a plush ward at the complex for VIPs at the expense of ordinary war casualties.
House investigators are asking "if the allocations of resources is in any way adversely impacting the treatment of the troops," Rep. John Tierney, D-Mass., told USA TODAY in response to inquiries about the six-suite ward. Tierney leads a House subcommittee investigating allegations of poor care at Walter Reed. "Our nation's military, our returning heroes, are the true VIPs," he said.
The large, comfortable suites on the hospital's top floor are reserved for the president, the vice president, federal judges, members of Congress and the Cabinet, high-ranking military officials and even foreign dignitaries and their spouses. The only enlisted members of the military who are eligible to stay there are recipients of the Medal of Honor.
The suites have carpeted floors, antique furniture and fine china in the dining rooms. That's a stark contrast to mold- and mice-ridden housing that some wounded troops had been found to be living in.
The Washington Post
disclosed complaints about housing conditions for war wounded at Walter Reed last month, triggering some immediate repairs by the Army and investigations by Congress, the White House and the Pentagon. The secretary of the Army, Army surgeon general and the hospital commander have been fired or forced to leave office.
The ward is staffed by 21 nurses, doctors and clinicians. It averages 72 inpatients and 2,600 outpatients a year, said administrator Frances Cheever.
Cheever said the staff-to-patient ratio is the same in the rest of Walter Reed as in the special ward.
The Eisenhower Executive Nursing Suite, also known as Ward 72, features heightened security, including bullet-proof windows and secure telephone lines. Among the other touches are flat-panel televisions and curio cabinets filled with gifts from foreign leaders. The ward is named for former president Dwight Eisenhower, who died at Walter Reed in 1969.
Army spokeswoman Cynthia Vaughan said it costs $950,000 a year to run the ward, or less than two-tenths of 1% of Walter Reed's annual expenses. But she acknowledged that salaries for nurses and other medical personnel come out of the general budget.
"It's certainly nicer surroundings," says retired Army lieutenant general Ronald Blanck, a former Walter Reed commander who was a recent patient in Ward 72 for cataract surgery. "But the care is exactly the same … that is given to every other patient at Walter Reed."
Sen. Strom Thurmond, R-S.C., spent most of his final year in office in Ward 72. He retired in 2003 at age 100 and died the same year.