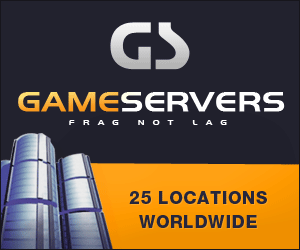 Media: The Associated Press
Byline: By HAMZA HENDAWI
Date: 20 October 2006
Body:
BAGHDAD, Iraq_Spreading sectarian bloodshed and the virtual takeover by
Shiite militiamen of a major southern Iraqi city this week are lending new
urgency to calls for disbanding militias.
But the political power and deep community roots of some armed groups _
principally the Mahdi Army of radical Shiite cleric Muqtada al-Sadr _ make
that a difficult task.
The militias are linked to powerful political parties _ some of which are
coalition partners of Prime Minister Nouri al-Maliki _ and the armed groups
are considered by many ordinary people in hotly contested areas to be more
reliable than the police and army in protecting them.
Many Shiites believe that the Mahdi Army and other Shiite militias are their
only defense against attacks by Sunni insurgents and militants of al-Qaida
in Iraq.
Mahdi militiamen went on a rampage last week in the central Iraqi city of
Balad, killing dozens of Sunni Arabs, torching their businesses and forcing
hundreds to flee their homes in retaliation for the beheading of 17 Shiite
workers.
According to Sunni residents, the killing in Balad occurred after dozens of
suspected Mahdi Army militiamen poured in from Baghdad in pickup trucks
similar to those used by Interior Ministry commandos. The Interior Ministry,
which is Shiite-controlled, denied any militia involvement.
On Thursday, the Mahdi Army seized several police stations in Amarah, 320
kilometers (200 miles) southeast of the capital, and clamped a curfew on the
city after the brother of their local leader was kidnapped in retaliation
for the killing of a police intelligence officer. The officer's family blame
Mahdi Army militiamen for the killing.
Nine people were killed and 59 wounded in fighting between the militiamen
and the city's police, officials said.
While the slaughter was under way in Balad Sunday, al-Maliki was promising
in a nationwide broadcast to crack down on militias.
Al-Maliki's two predecessors _ Ibrahim al-Jaafari and Ayad Allawi _ made
similar promises over the last two years but were unable to follow through _
in part because of the militias' political power.
Al-Maliki, a former Shiite activist, won the top government post last spring
thanks in part to the support of al-Sadr, who controls 30 of the 275 seats
in the national parliament and five Cabinet posts.
In a sign of al-Sadr's influence, al-Maliki this week ordered the release of
one of the young cleric's top lieutenants, Sheik Mazen al-Sa'edi, who was
arrested by U.S. troops in Baghdad for alleged links to sectarian death
squads. Al-Maliki visited al-Sadr in the holy city of Najaf Wednesday, the
day al-Sa'edi was freed.
"The prime minister is working at a much higher level," U.S. spokesman Maj.
Gen. William B. Caldwell said in explaining al-Maliki's order. "He is
working on a national level dealing with strategic issues."
Mahdi Army militiamen have long enjoyed a free rein in Amarah, the
provincial capital of the southern province of Maysan. Militiamen in Amarah
often summon local government officials for meetings at their offices. They
roam the city with their weapons, manipulate the local police and set up
checkpoints at will.
Since British troops left Amarah in August, residents say the militia has
been involved in a series of killings, including slayings of merchants
suspected of selling alcohol and women alleged to have engaged in behavior
deemed immoral by militiamen.
In Baghdad's mainly Shiite Sadr City district, the Mahdi Army runs courts
that rule on family and property disputes and organize vigilante groups to
guard against attacks by Sunni militants. They also run checkpoints to
prevent suicide bombings and keep track of outsiders.
In August, al-Maliki took the unusual step of publicly criticizing the U.S.
military for a raid targeting Mahdi Army leaders in Sadr City.
The perception that only the militias can guarantee safety was reinforced
after e Feb. 22 bombing of a major Shiite shrine in Samarra. Mahdi
militiamen went on a rampage to avenge the bombing, killing Sunnis and
attacking their mosques and homes with impunity.
The rampage triggered reprisal attacks by Sunni militants against Shiites in
a deadly cycle that continues to gain steam.
The U.S. military acknowledged Thursday that its two-month drive to crush
insurgent and militia violence in the Iraqi capital had fallen short, saying
attacks in Baghdad rose by 22 percent in the first three weeks of the Muslim
holy month of Ramadan when compared to the three previous weeks. Baghdad has
been is