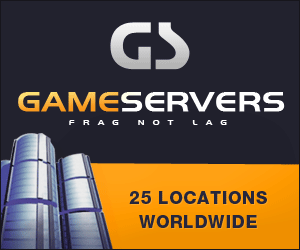 DAVE CAMPBELL
Associated Press
EDEN PRAIRIE, Minn. -
Minnesota Vikings cornerback Fred Smoot will miss the last game of the season because of a jaw broken in five places from a recent car accident.
The single-vehicle crash, first revealed by coach Brad Childress at his Wednesday news conference, happened in Smoot's hometown of Jackson, Miss. After the Vikings were eliminated from playoff contention with a 9-7 loss to the Packers last Thursday, players had the holiday weekend off.
Jackson Police Cmdr. Lee Vance said Wednesday that the crash occurred early Saturday morning on Interstate 55. He said Smoot was in the back seat of a 2007 Rolls-Royce when the 26-year-old driver, Percy Donalson, lost control and struck a guardrail. The car was towed from the scene.
Smoot's agent, Bus Cook, said his client was out of the hospital and should be ready to resume football activities after recovery time of at least one month. According to Cook, Donalson lost control while trying to avoid another vehicle that had swerved in front of them. Cook said he did not believe Smoot was wearing a seat belt, adding that nobody involved was seriously hurt.
Smoot, 27, whose interception return was Minnesota's only score at Green Bay, has exchanged text messages with Childress, but is unable to speak following the surgery. He was placed on the non-football injury reserve list, which means the Vikings (6-9) won't pay him for the final week. Smoot signed a six-year contract worth up to $34 million including a $10.8 million signing bonus with Minnesota before the 2005 season. His base salary for 2006 was $800,000.
His time with the Vikings has been eventful, though much for the wrong reasons. One of the three players ultimately charged with misdemeanors in last year's wild boat party, Smoot was fined $1,000 and ordered to community service by the court, and later slapped with a league-imposed penalty of about $82,000 for the same incident. He was benched for the first series of one game this season for what Childress indicated were disciplinary reasons.
Then in November, Smoot didn't play against the Packers when he missed a week of practice following the death of his half-brother in a car accident.
"It's been a rough year for him, but hopefully nothing else happens," Cook said.
Smoot could be cut during the offseason. He lost his starting job to rookie Cedric Griffin, the second straight season he has been replaced in the lineup. Last year, Brian Williams took over when Smoot broke his collarbone and kept the spot when Smoot returned. Smoot became a starter again after Williams signed with Jacksonville in March.
In two seasons with Minnesota, Smoot has only three interceptions.
Griffin was placed on injured reserve himself Wednesday because of a neck injury that kept him out against Green Bay. That leaves the Vikings quite thin in the secondary for their game on Sunday against playoff-hopeful St. Louis.
Minnesota has allowed more yards passing than anyone this year, and the Rams (7-8) - who still have a chance at a wild-card spot in a weak conference - are fourth in the NFL in yards passing. Ronyell Whitaker and Charles Gordon will move up the depth chart, and another cornerback, Michael Hawkins, was claimed Wednesday off waivers from the Cleveland Browns.
"We definitely have our hands full," said Antoine Winfield, the team's top cornerback, "but I think we'll be up to the test."
The Vikings also added defensive end Khreem Smith to the active roster and filled his place on the practice squad with cornerback Dimitri Patterson. Having released veteran receiver Marcus Robinson on Sunday, the team still had one open spot. Childress said cornerback Patrick Body was a candidate to be brought up from the practice squad.
Backup quarterback Brooks Bollinger's shoulder has improved, Childress said, but he is still not fully healed. Other players listed as questionable on Wednesday's injury report were punter Chris Kluwe (hamstring) and receiver Troy Williamson (hamstring).