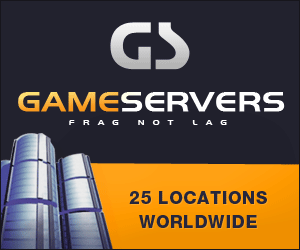 Boston Globe
March 23, 2009
1 of 5 kidnapped in Iraq in 2007

By Robert H. Reid, Associated Press
BAGHDAD - The British Embassy said yesterday that it had received a new video showing one of five Britons taken hostage nearly two years ago allegedly by Shi'ite extremists that the United States believes are backed by Iran.
Also yesterday, CNN reported that Turkey's prime minister said he would be receptive to allowing US troops to leave Iraq through Turkish territory if President Obama's administration asks permission.
British Embassy spokesman Sean McColm refused to identify the hostage or say how and when the video was received. He said the video was "clearly a significant development" and that the British government was working for the safe release of all the captives. The five Britons - information technology consultant Peter Moore and four of his security guards - were seized by heavily armed men in police uniforms in May 2007 from the Finance Ministry compound in Baghdad.
A British newspaper reported last year that the militia said one of the hostages had committed suicide, but that was never confirmed.
The BBC reported yesterday that the hostage in the video is Moore and that he says the five are being treated well. Moore appeared in another video shown on Feb. 26, 2008.
The new video was filmed eight days ago, according to its date stamp, an official said. He spoke on condition that he not be identified by name or nationality because he was not supposed to release the information to media.
At the time of the kidnapping, Iraqi officials blamed Shi'ite militiamen loyal to cleric Moqtada al-Sadr. The abductions were believed to be a retaliatory strike for the killing by British forces of the militia's commander in the southern city of Basra.
However, Sadr's followers have disavowed the kidnapping.
The official said members of the US-led coalition now believe the abduction was carried out by Asaib Ahl al-Haq, or League of the Righteous, a Sadrist splinter group that the United States believes is backed by Iran.
The kidnappers have demanded the release of the group's founder, Qais al-Khazali, a Shi'ite cleric who has been in US custody since March 2007, and negotiations are underway to resolve the issue, the official said.
Khazali is among thousands of Iraqis due to be transferred to Iraqi custody by the end of the year, and the British have asked Iraq not to release him as long as the hostages remain held, the official said. US officials believe Khazali, a former aide to Sadr's late father, organized the splinter groups that were responsible for a January 2007 raid on the Karbala provincial headquarters that killed five US soldiers.