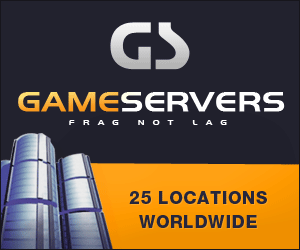 Miami Herald
December 28, 2006
A just-released video gave the first indication that five U.S. contractors kidnapped in Iraq in mid-November were in good condition and may still be alive.

By Hannah Allam, McClatchy News Service
BAGHDAD - Four American security contractors and an Austrian co-worker who were kidnapped in southern Iraq six weeks ago appear to be in good physical condition in a videotape that was shot two weeks after they were taken captive.
The footage, which hasn't been made public, is the first proof that all five men survived their abduction Nov. 16 in an ambush in the town of Safwan. The clip was shown to McClatchy Newspapers in Baghdad on Tuesday night on condition that the provider's name and other identifying details be withheld for security reasons.
The provider said the video was shot in response to a demand for proof that the men were alive before negotiations for their release could begin. The provider was confident that the men are still living and remain in the hands of a little-known Shiite group that calls itself the ``Mujahedeen of Jerusalem Company.''
Representatives of the U.S. military, the American Embassy and the men's employer, the Kuwait-based Crescent Security Group, said they hadn't known of the video and called it the first significant development since the kidnapping.
''The families were relieved and glad to hear some news,'' said a Crescent Security representative who also asked that his name be withheld because of security concerns.
Video details
In the video, which runs for 90 seconds, each of the men repeats the same presumably scripted demand: that American forces withdraw from Iraq. None of the captors appears in the video, and no ransom demand, explicit threat or deadline is given. Three of the hostages are shown together, while the other two appear in separate shots that may have been taken elsewhere.
The video begins with a shot of the three with their hands cuffed in front of them, standing in a row against a backdrop of gold-colored drapes. The men identify themselves as John Young, 44, of Kansas City, Mo., Jonathan Cote, 23, of Gainesville, Fla., and Bert Nussbaumer, 25, of Vienna, Austria.
All three wear identical white short-sleeved undershirts, gray pajama-like pants and socks.
Young, with a mustache and calm demeanor, blinks rapidly several times before beginning. He looks directly into the camera and gives his name, age and hometown.
''I am asking the people of my country to please help me and my friends out of Iraq and to pressure the government to remove troops from Iraq,'' Young says.
Next is Cote (pronounced ``Ko-TAY''), who is the only hostage with visible signs of injury. He has slight bruising and swelling around his nose and red splotches on his face. He speaks calmly, repeating what Young said.
The last of the trio is the dark-haired Nussbaumer, who speaks with a thick accent and describes himself as an ''Austrian citizen.'' His voice is the least clear, but he appears to say, ``I want you to get me and my friends out of Iraq.''
Setting changes
The video then cuts to a shot of a fourth hostage, who identifies himself as ''Josh Munz, from California, U.S.A.'' He's cleanshaven and doesn't appear to be handcuffed. He also is dressed in nondescript pajama-style clothing and speaks before a white backdrop -- not the same golden curtains as the previous scene.
''I was in the United States Marine Corps, in Haditha and Fallujah,'' Munz says, referring to two predominantly Sunni Muslim towns where fighting has been fierce.
The clip then cuts to a similar white backdrop, but of a different material. The last man appears to be sitting down, though his legs aren't visible. His hands aren't cuffed.
The hostage identifies himself only as ''Paul,'' though it's clear he's Paul Reuben, a former Minnesota police officer whose family had previously released his name and photo. His twin, Patrick Reuben, said in an e-mail that the brothers had turned 40 on Nov. 24, eight days after the kidnapping. Paul Reuben alludes to his birthday in the video.
''I'm 39 years old, or 40; I'm not quite sure of today's date,'' he says. ``I'm from Buffalo, Minnesota. I'm married. I have twin daughters -- they're 16 -- and I have a stepson that's 16.''
Reuben is dressed differently from the other hostages, wearing a dark-blue track suit with orange stripes along the shoulders. He grins nervously when he flubs a line at the end of his recorded statement.
''I'm asking America to release us by getting our troops out of America,'' he says.
Then Reuben turns his gaze from the camera, apparently in response to someone who points out the error. He gives a little laugh and says, ``I'm sorry, out of Iraq.''
He then gestures off-camera, asking, ``Do over? No good.''