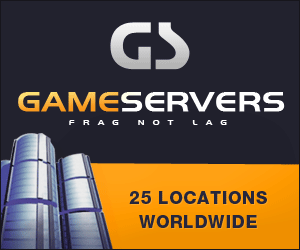 New York Times
March 20, 2009
Pg. 10
By Andrew E. Kramer
MOSCOW — Three former American secretaries of state and a former secretary of defense were in Moscow on Thursday for informal meetings with top Russian officials in an attempt to pull relations between the United States and Russia out of a tailspin before the countries' presidents meet for the first time next month.
The flurry of so-called track two diplomacy by figures outside government was another gesture of outreach to Russia. A month ago, the Obama administration sent a letter proposing a dialogue on curbing Iran's nuclear ambitions that could diminish American needs for a missile defense system in Eastern Europe.
Henry A. Kissinger, who is now 85, the architect of the original détente policy with the Soviet Union in the 1970s, led one group of three former American officials on a visit to the Russian capital. They are advocating a new round of international arms-reductions talks intended to eliminate all nuclear weapons.
Separately, James A. Baker III, who was secretary of state when the Berlin Wall fell, was in Moscow for a conference on the politics of Caspian Sea oil and natural gas riches that both Russia and the West are maneuvering to obtain access to.
Mr. Baker called the goal of eliminating nuclear weapons laudable but said Russian-American relations could be more immediately revived with the measure of resuming talks on prolonging the 1991 Strategic Arms Reduction Treaty, or Start I, which expires in December.
The visits by the former warhorses of American diplomacy toward Russia were seen as testing the waters for President Obama's intention to, as Vice President Joseph R. Biden Jr. put it, "press the reset button" on bilateral relations.
The Obama administration's policies are still seen as works in progress; administration officials recently solicited ideas, for example, from the American Chamber of Commerce in Russia.
The former secretaries of state, all from Republican administrations, have strong contacts in Russia from a turbulent period during the breakup of the Soviet Union. Today, issues are again piling up.
Russia has declared a sphere of privileged interest over Ukraine and Georgia, former Soviet states America would like to see admitted to NATO. Russia is considering opening long-range bomber bases in Venezuela. That, in turn, is seen as a response to American plans to position antimissile systems in Poland and the Czech Republic.
No replacement has been negotiated for Start I, and Russia's support for Iran's civilian nuclear industry is thwarting Western efforts to dissuade that country from enriching uranium that could also be used in a bomb.
Along with Mr. Kissinger, former Secretary of State George P. Shultz, former Secretary of Defense William Perry and Sam Nunn, a retired Democratic senator from Georgia, were scheduled to meet the Russian president, Dmitri A. Medvedev, on Friday.
Mr. Baker said the United States should show a new humility in international relations.
"We ought to be big enough on both sides to admit that blame can be directed at both countries for this deterioration in Russian-U.S. relations," he said. "There's nothing wrong with doing whatever we can to get this relationship back on the track it was on up until the last few years."