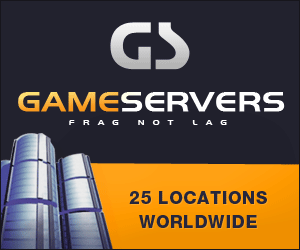 Washington Times
November 13, 2008
Pg. 1
After death of son, dad takes cases to Capitol Hill

By Andrea Billups and Audrey Hudson, The Washington Times
HURRICANE, W.Va. -- A West Virginia man whose son survived the battlefields of Iraq only to die in his sleep at home is crusading to find other military families whose loved ones also have died after taking drugs prescribed for post-traumatic stress disorder (PTSD).
Stan White's son Andrew, who was found dead in bed at the family's Cross Lanes, W.Va., home on Feb. 12, 2007, is one among a cluster of young veterans in the state who have died in their sleep with little explanation. Now Mr. White wants the federal government to monitor the drugs it prescribes to some 375,000 soldiers who have been diagnosed with mental trauma.
So far, he has identified nine veterans across the country - including four in West Virginia - who have died in their sleep after taking antidepressant and antipsychotic medications.
Mr. White has met with members of Congress and asked for Capitol Hill hearings to investigate the deaths. His research prompted a Department of Veterans Affairs (VA) investigation into Andrew's and one other death, which were found to have been caused by "combined drug intoxication." But the investigation could not determine whether the prescribed medications were at fault.
The father is taking up the crusade amid increased criticism of VA medical treatment of veterans suffering PTSD upon their return from Iraq or Afghanistan, including media and government reports that several VA centers failed to adequately care for patients and inform them of potentially dangerous drug side effects.
Finding out why his son died and keeping others from suffering a similar fate has become a personal cause for Mr. White.
"Our goal was to find out if the medications are safe," said Mr. White, who, with his wife, continues to grieve the loss of his son. "If they are, that needs to be publicized. But if they are not, that also needs to be publicized as well.
"I believe there are many more soldiers and Marines who have died in their sleep just like the four in West Virginia," said Mr. White, a retired high school principal. "I think what we have found is just the tip of the iceberg, but we need more national publicity to help us find others who have lost loved ones and are looking for answers."
The VA's Office of Inspector General conducted a review of the quality of care received by Marine Cpl. Andrew White and another veteran whose name was not made public but whom The Washington Times was able to identify as Army National Guard Sgt. Eric Layne, an Iraq war veteran.
According to the Aug. 14 findings, the two combat veterans were taking three prescribed psychiatric medications:
Paroxetine - an antidepressant that can produce panic attacks, sleeping problems and suicidal thoughts.
Clonazepam - an anticonvulsive that should not be used with alcohol or other drugs, including narcotics or barbiturates.
Quetiapine - an antipsychotic used to treat schizophrenia but, combined with clonazepam, can increase sedative effects.
"The medical examiner found that these patients died from combined drug intoxication involving prescribed and nonprescribed medications," the report said. "In the presence of PTSD, other mental health conditions, and uncertain use of medications by patients, we are unable to draw conclusions about the relationship between medication regimens and these deaths."
The report said Cpl. White "died as a result of combined drug intoxication," including a nonprescribed medication that the IG declined to identify. "No contributory natural diseases or physical injuries were identified," the report said.
Sgt. Layne died as a result of the VA-prescribed drugs and two unidentified nonprescribed medications, "under circumstances significant for fatal over-use of prescribed paroxetine" along with "apparent misuse of nonprescribed medications of uncertain intentionality."
The VA conducted an agencywide analysis of all cases of death among veterans who were taking a combination of the same drugs and "found no high mortality rate in veterans in the referenced group compared to those taking other similar psychotropic combinations or veterans taking the single agents," said VA spokeswoman Alison Aikele, who did not specify the death rate.
Nevertheless, a California neurologist who contacted Mr. White after reading about his efforts to investigate the veterans' deaths in a local newspaper article, expressed alarm over seemingly healthy young veterans suddenly dying in their sleep.
"The drugs and the occurrence there in the four vets in West Virginia really jumps out at you," said Dr. Fred Baughman of El Cajon, Calif. "They are seemingly OK, and then they go to bed and they die in their sleep.
"The constant drugs that all four of them are on are the Paxil [paroxetine] and Seroquel [quetiapine]," said Dr. Baughman, who has long had his own concerns about PTSD drug prescriptions in the military.
Miss Aikele said it is not unusual for veterans suffering PTSD to be prescribed several psychotropic drugs for various symptoms, including sleep disturbance, nightmares and anxiety.
However, the Food and Drug Administration (FDA) is re-evaluating whether there are safety issues with recommended doses of quetiapine and possibilities of "overdose due to sample pack labeling confusion."
The VA, meanwhile, has consented to review all drugs it prescribes to veterans who suffer PTSD.
At the urging of Mr. White, Rep. Shelley Moore Capito, West Virginia Republican, met with four victims' families in mid-July to hear their frustrations with the VA system.
Mrs. Capito said afterward that it was important for the families to learn whether there is any relation between the medications and the deaths of the young veterans.
"These are returning veterans, and we want to make sure we take as good of care as possible," she said.
VA Secretary James B. Peake, in an interview with The Times in June, shared Mrs. Capito's concerns.
"My concern is that there is a perception that we don't care about our veterans, but that is just the opposite," he said during the 90-minute interview. "Our first responsibility is to our veterans. My whole life has been about taking care of them."
The VA was plagued with controversies this year, including its own acknowledgment of "failures" in numerous human subject experiments and tests involving new drugs.
A joint investigation by The Times and ABC News of a behavioral study of veterans suffering from PTSD who also were taking the smoking-cessastion drug Chantix exposed "unacceptable failures" in ensuring safeguards for soldiers in the experiment, according to an internal agency report.
VA officials took anywhere from two weeks to 134 days to warn veterans that the FDA had issued new warnings that the drug could cause suicidal behavior and that more than 40 suicides had been reported among people taking the drug.
Sen. Barack Obama was the first lawmaker to demand an investigation just days after The Times' story ran June 16, and Rep. Bob Filner, California Democrat and chairman of the House Veterans Affairs' Committee, held an investigative hearing into the matter weeks later.
"Our veterans - particularly those suffering from mental health injuries - should have the very best health care and support in the world; they should never be needlessly exposed to drugs without proper notification of the dangers involved or effective monitoring of the side effects," said Mr. Obama, now the president-elect.
According to the VA, more than 83,000 veterans who have served in Iraq or Afghanistan had received diagnoses of actual or suspected PTSD as of Aug. 15.
"Without going through each patient's medical record, we don't have a way of knowing exactly how many have persistent symptoms or confirmed diagnosis of PTSD for which specific treatment is needed," Miss Aikele said.
Audrey Hudson reported for this article from Washington.