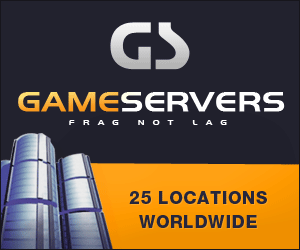 Miami Herald
February 13, 2008
The Army is taking too long to pick up a jailed Miami soldier accused of going AWOL, a national veterans rights group complained.
By David Ovalle
A veterans rights group has criticized the military for allowing an Army specialist to stay in Miami-Dade County Jail for nearly two weeks without seeing a judge after his arrest on charges of going AWOL.
Spec. Alex Lotero, an Iraq War veteran whose story about a battle with post-traumatic stress disorder appeared in newspapers across the country, was arrested Feb. 1 after a Miami-Dade officer detained him on a military warrant.
The Army is supposed to pick him up for return to Fort Carson, Colo. Tuesday was his 11th day in jail.
''It's very typical of Fort Carson and very typical of the U.S. Army,'' said Adrienne Willis, a spokeswoman for advocacy group Veterans for America, which has championed Lotero's case. ``They don't need you anymore, you're a disposable commodity with no civil liberties or rights as a U.S. citizen.''
His mother, Anady Lotero, said he is being treated for a cold but lacks his usual medications for anxiety, sleep disorder and back pain.
''He's being treated like any other inmate,'' she said.
On Friday, Fort Carson spokeswoman Karen Linne told The Miami Herald that the military had 10 days to pick up an AWOL soldier arrested by local police.
On Monday, Maj. Nathan Banks, an Army spokesman in Washington, said the rules actually allow for 30 days to pick up a soldier who is absent without leave.
Often, the military will ask a jail to release a soldier and send him a bus ticket to his home base. Lotero, however, will be picked up by an ''extradition team'' sent from Fort Benning, Ga., Banks said.
Willis cited a Defense Department directive that reads: ''Military authorities shall strive to achieve such return to military control within 48 hours'' after learning where an absentee is being held.
The office of U.S. Sen. Bill Nelson, a Florida Democrat, has inquired about Lotero's case with the Army.
''One of our staff has been in touch with the Army about Mr. Lotero to convey that the senator expects all the rules and regulations to be followed in the soldier's case,'' spokesman Dan McLaughlin said in an e-mail to The Miami Herald on Tuesday.
Lotero, raised in Miami, was arrested after police were called to a domestic dispute involving him and his girlfriend in Kendall. He was not charged in connection with the argument. But when a Miami-Dade officer ran his name through a database, he discovered Lotero had an outstanding military warrant.
Soldiers in such situations are supposed to see a local judge within 72 hours, said Oklahoma-based lawyer James M. Branum, who specializes in similar cases but is not involved in Lotero's case.
Lotero will not see any judges, said Miami-Dade Corrections spokeswoman Janelle Hall. He was booked into jail as a ``military hold.''
Veterans for America is investigating the care that Army veterans with post-traumatic stress disorder receive at Fort Carson. Lotero was one of the group's cases. In May 2007, he spoke to a congressional delegation that visited Fort Carson.
After returning from Iraq, where he witnessed friends killed by a roadside bomb, Lotero suffered nightmares and anxiety. He complained that superiors dismissed his condition and that Fort Carson offered scant therapy.
Fort Carson officials say Lotero abandoned his base the month after that congressional visit. He left three days before he was to be granted a medical discharge, which would have granted him full veteran medical benefits.
Lotero had returned to Miami and was working as a cook.
His mother said last week that her son had begun to drink heavily.
''He said he couldn't handle the pressure. Either he was going to kill someone or kill himself,'' Anady Lotero said. ``The kid who came back from Iraq was a completely different person.''