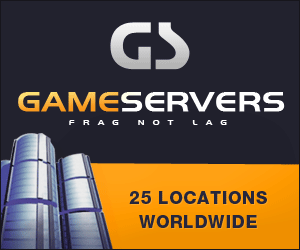 ERIC OLSON
Associated Press
OMAHA, Neb. -
The president of the Nebraska Veterinary Medical Association has been accused of injecting racehorses with alcohol 75 times, charging $15 a shot and writing it off as a "pre-race adjustment."
Jay Stewart faces four misdemeanor counts of attempting to influence a race by tampering with horses on four occasions.
Stewart is alleged to have administered intravenous vodka shots to horses at Fonner Park in Grand Island in 2005 - before the fourth race Feb. 20, the sixth race Feb. 27, the fifth race March 11 and the ninth race April 9.
Stewart has served two terms on the state Veterinary Medical Association board. His trial is scheduled to start Wednesday in Hall County.
Scot Waterman, executive director of the Lexington, Ky.-based Racing Medication and Testing Consortium, Inc., believes the prosecution for administering alcohol to a horse is a first in U.S. racing.
Alcohol injections have been whispered about in racing circles for years, Waterman said. The alcohol is used to calm jittery horses before they go to the starting gate, he added.
In a story first reported Friday by the Omaha World-Herald, Stewart denied any wrongdoing. He didn't return a message left at his clinic by The Associated Press seeking comment.
According to court records, the State Patrol initiated an investigation at the request of the State Racing Commission.
Tami Radney, a former associate of Stewart at Grand Island Veterinary Hospital, told a commission investigator in October 2005 that Stewart had given horses shots of alcohol before races over a six-month period that year, according to a search warrant affidavit that was filed. She said each shot was about two ounces.
Radney, who resigned from the hospital in July 2005 and now has her own practice in Grand Island, did not return a phone message left at her clinic Friday.
According court records, Radney told investigators Stewart kept two sets of treatment logs - one that he provided to the commission and another that he kept for billing records. The alcohol shots were abbreviated as "ADJ" for pre-race adjustment, Radney said.
Radney claims Stewart gave 75 alcohol injections from February 2005 to July 2005, when she resigned from the hospital. Medication logs provided to the racing commission by Stewart list 93 ADJs from Feb. 11 to Sept. 9 that year.
The University of Pennsylvania has developed a blood test that can detect alcohol in horses, and the University of California-Davis is studying the possible development of a post-race breathalyzer, Waterman said.
The blood test is quite expensive, he said, because the technology is relatively new.
However, alcohol detection has become a priority for his organization, not just because it compromises the integrity of a sport associated with wagering, but because of safety issues.
"You could have a situation where the horse is competing at maximum physical exertion with this drug in its system, and it could make it difficult from a control standpoint," Waterman said. "That could potentially impact that horse, its jockey and other horses and jockeys."