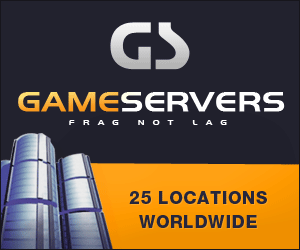 Inside The Air Force
February 29, 2008
Pg. 1
The Air Force's top officer is calling for the Pentagon's annual budget to be a fixed portion of the total size of the U.S. economy, adopting a position that Navy Adm. Michel Mullen, the chairman of the Joint Chiefs of Staff, advanced last fall, and one the deputy defense secretary said is under consideration.
Gen. T. Michael Moseley, the Air Force chief of staff, also said he advocates integrating supplemental appropriations requests used to finance operations in Iraq and Afghanistan into the base budget.
"What some of us have been saying is, 'Why don't we look at 4 percent [of the United States gross domestic product] as a floor and try to get the supplemental business into the baseline budget?'" Moseley told defense reporters at a Feb. 28 breakfast.
These two fiscal policies, he said, would bring new stability to the military's notoriously volatile modernization accounts, foster an efficient acquisition system and generate savings that could be reinvested in new weapon systems.
"I don't think that it is that far-fetched to say, 'What about looking at putting more of the supplementals into the baseline budget and allowing the department to program over the long term with real strategic capital investment, whether it's with ships or with airplanes or satellites or with people?'" Moseley said.
The Office of the Secretary of Defense in late December issued draft guidance calling for the services to prepare fiscal year 2010 to 2015 spending plans that integrate supplemental spending into their base budgets. This direction, however, did not come with promises of larger budget allowances, raising questions in recent weeks in the Pentagon about the feasibility of unifying the supplemental and base budget requests, according to Defense Department officials.
Last fall, Mullen called for annual defense spending to be at least 4 percent of GDP. In December, Sen. Elizabeth Dole (R-NC), a member of the Senate Armed Services Committee, introduced a non-binding resolution calling for Pentagon funding to be no less than 4 percent.
The Pentagon's fiscal year 2009 base budget, which does not include war costs for Iraq and Afghanistan, is $515 billion, which Defense Secretary Robert Gates on Feb. 4 said was 3.4 percent of the gross domestic product.
The Pentagon is actively considering whether to formally advocate for regular spending levels pegged to a fixed portion of the total size of the U.S. economy.
"This is still a source of discussion in the Department of Defense," Deputy Defense Secretary Gordon England told the House Budget Committee on Feb. 27.
"We are definitely having discussions," England said.
Whether DOD will advance that recommendation to the White House Office of Management and Budget for approval as the formal position of the administration, he added, "is still an open point."
Rep. John Spratt (D-SC), chairman of the House Budget Committee, argued at the hearing that when other defense spending that is connected more broadly to U.S. national security is factored in -- including budget requests from the Energy Department for nuclear weapons programs, State Department funding that supports military projects, as well as resources to support veterans programs -- the total sum exceeds $800 billion, more than 5 percent of the current economy.
One concern Pentagon officials have with linking military spending to the size of the economy -- as is done in some nations, such as Singapore -- is that in the event of a recession, Defense Department funding would suffer, England said.
Gen. James Cartwright, vice chairman of the Joint Chiefs of Staff, told the committee that senior Pentagon officials are weighing whether it makes sense to try to assign a set portion of the gross domestic product for the development and purchases of new weapon systems only, rather than for the entire defense budget.
"It may not be the whole budget; it may be a portion of the budget that we can put some predictability in our acquisition programs," said Cartwright.
However, military funding requirements are "based on what is the need at the time," he said, noting that Pentagon officials are examining whether that need should be "pegged to a hard number."
"We're trying to straddle a fence here between two needs," Cartwright said. "And we're not yet at a point where we're ready to articulate exactly how that comes together."
Mullen's call last fall for U.S. defense spending to be linked to a fixed GDP level came two years after retired Adm. Edmund Giambastiani, then vice chairman of the Joint Chiefs of Staff, raised the issue with then-Defense Secretary Donald Rumsfeld.
Giambastiani, in a Nov. 21, 2005, memo to Rumsfeld, pointed out that when U.S. defense spending is considered as a portion of the GDP, the U.S. armed forces and the Tanzanian People's Defense Force both receive the same amount: 3.8 percent.
Both nations earmarked 3.8 percent of their gross domestic product for defense in 2004 -- the United States spent $455 billion, according to the International Institute for Strategic Studies, while Tanzania spent $20 million, according to the CIA World Fact Book.
In his memo, Giambastiani pointed out that while the press often says the United States spends more than "the next 'X' countries combined" when discussing defense spending, another way of looking at things showed that the United States was in 29th place -- tied with Tanzania -- on a list of countries' defense spending as a percentage of GDP.
Rumsfeld, in a closely held Jan. 3, 2006, "snowflake" memo, circulated Giambastiani's observations to other Pentagon leaders, including Mullen, who was then-chief of naval operations.
--
Jason Sherman