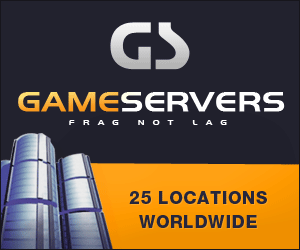 Manila Times
September 19, 2008
Visitors come and go for intelligence swapping with Filipino counterparts

By Al Jacinto, Correspondent
ZAMBOANGA CITY--US troops have been deployed in Mindanao where Filipino soldiers are battling Moro rebels, government media reported on Thursday.
It said US forces were operating in Lanao provinces and involved in humanitarian assistance and development, but was also helping the local military in fighting terrorism, the Philippine News Agency said, quoting Filipino army commanders.
It quoted Army Colonel Benito de Leon, commander of the 104th Infantry Brigade, as saying the US forces are also into intelligence purposes, which is in keeping with an earlier agreement with the Philippines' supporting the global war on terrorism.
"American troops are based mainly in Zamboanga and just come and go in the Lanao areas for technical purposes in intelligence swapping with domestic counterparts," he said.
Government troops are battling Moro Islamic Liberation Front (MILF) forces in Lanao del Norte and Lanao del Sur provinces after rebels launched a series of deadly attacks since last month.
The local military said US troops were already deployed in the province constructing water system and irrigation projects even before rebels, led by Abdurahman Macapaar, mounted attacks that killed dozens of civilians.
Another Filipino army commander, Colonel Rey Ardo, said US military engineers are set to begin water system projects in the towns of Lumbayanague and Masiu, scenes of previous clashes between soldiers and rebels.
"Tapping the vast Lake Lanao, the Americans saw the rich agricultural potential of several towns which are actually considered the rice basin of the province," he said.
The Philippine military said US troops were not allowed to join combat operations, but could engage rebels if they were attacked.
Fierce fighting on Wednesday in Lanao del Sur's Calanugas town left seven soldiers and one MILF rebel dead and at least seven more infantrymen wounded in separate MILF attacks.
Peace negotiations between Manila and the MILF collapsed after the aborted signing of a Muslim homeland deal last month.
President Gloria Arroyo also disbanded the government panel negotiating with the MILF and scrapped the territorial deal, which would have granted a separate homeland for about four million Muslims in Mindanao.
Arroyo demanded the MILF to surrender three rogue MILF commanders Ameril Kato, Sulayman Panglian and Macapaar, who were tagged as behind the series of attacks before peace could resume.
The MILF rejected the demands and warned that a bigger war could erupt in the restive region if Manila continues its offensive. More than half a million people have been affected by the fighting since last month.
Peace talks last year were also stalled after Manila reneged on the same territorial deal. Malaysia, which is brokering the negotiations, blamed the Arroyo government for stalling the seven-year-old peace talks.