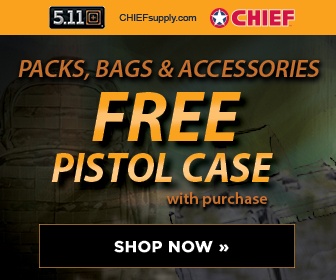 South China Morning Post
March 7, 2008
Pg. 1
Washington to make first request since Thanksgiving call denied
By Greg Torode
The US is poised to ask China to allow the USS Kitty Hawk battlegroup to visit Hong Kong next month - the first such request since Beijing refused permission for the aircraft carrier to enter local waters for Thanksgiving last November.
US consular officials will formally pass a Pentagon request to the Ministry of Foreign Affairs in Hong Kong, giving more than the required 30 days' notice, sources say.
The Kitty Hawk and as many as six support vessels are expected before mid-April.
"This is something of a test. Washington is confident there will be no problems this time but defence officials will still be watching closely to see how the request is handled," one source said. The Pentagon hoped the handling of the request would reflect recent efforts on both sides to smooth military relations and improve communications, this source said.
A US consulate spokesman refused to comment, citing security reasons. Port visits are typically only announced 24 hours in advance.
The last-minute rejection of November's port visit rattled Washington and placed military relations at their lowest ebb since the collision between a US navy spy plane and a PLA jet fighter over the South China Sea in 2001.
Hundreds of US military families had flown to Hong Kong in anticipation of Thanksgiving holidays with relatives from the ships.
Beijing later reversed its decision, allowing the Kitty Hawk to enter Hong Kong for humanitarian reasons. But Washington said the reversal came too late, and the battlegroup continued heading north away from Hong Kong through the Taiwan Strait.
The head of the US Pacific Command, Admiral Timothy Keating, has since visited Beijing to appeal for greater co-operation. These efforts helped secure permission for the USS Blue Ridge to make a port visit to Hong Kong in late January.
Beijing has yet to confirm the reason for the November rejection, which came shortly after moves by Washington to upgrade Patriot missile batteries in Taiwan and a meeting between US President George W. Bush and exiled Tibetan spiritual leader the Dalai Lama.
The timing of the latest port visit also appears to safely skirt the Taiwanese presidential election on March 22.
The Hong Kong mission would be one of the last for the 48-year-old Japanese-based Kitty Hawk, the oldest US naval ship in service and the only aircraft carrier to be stationed outside the US. It has been an occasional visitor to Hong Kong over many years as part of the US Seventh Fleet.
The conventionally powered carrier is due to be replaced by the USS George H W Bush, due to be commissioned later this year or early next year.
US Defence Secretary Robert Gates and other defence officials have repeatedly denied recent Indian media reports that the Kitty Hawk would be given to India as part of its ongoing efforts to upgrade its navy, in part to counter China's military build-up.