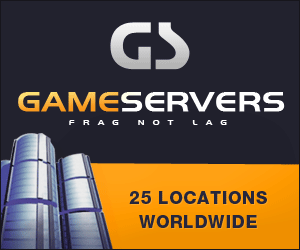 Media: AFP
Byline: Dave Clark
Date: 03 October 2006
Body:
BAGHDAD, Oct 3, 2006 (AFP) - Carefully, deliberately and with a view to
taking charge, US forces are scouting out the areas of east Baghdad that
are breeding places for the death squads linked to powerful Shiite
militias.
As the daily body count continues to rise in a city wracked by sectarian
violence, armoured patrols nose their way through muddy lanes and decrepit
slums and troops size up the challenges facing any attempt to restore
order.
This week, US infantry riding 17-tonne Stryker armoured troop transports
entered the eastern Baghdad neighbourhood of Obeidi for the first time,
receiving a distrustful welcome from its mainly Shiite, mainly poor
inhabitants.
Depending on how the scouting goes, the soldiers may soon be back in force
to conduct the kind of cordon and search operation which US commanders feel
has proved successful in reducing death squad violence in the west of the
city.
"You don't want to go into an area and know nothing about it. You want to
do reconnaissance first," Captain David Musick, a tactical intelligence
officer with the 172nd Stryker Brigade Combat Team, told AFP.
Obeidi is part of Baghdad Jadida, a sprawling modern overflow from the
ancient city, much of it dating to the 1970s oil boom. Today, the angry
tenants of its overcrowded slum housing are deprived of reliable power and
sewage.
There is another problem. A short distance away, across a strip of
wasteland that serves as a dumping ground for the corpses of death squad
victims, lies Sadr City, bastion of the Mahdi Army militia, or JAM as the
US troops call it, an acronym for its Arabic name of Jaish al-Mahdi.
"The ethnic breakdown is about 70 percent Shiite so you're going to have
radical JAM guys, guys that work what we call extrajudicial killings. The
non-army phrasing for it would be murder squads, death squads," Musick
said.
Obeidi will present many challenges of its own for the infantrymen heading
there in their Strykers -- the sudden arrival of which clearly surprised
residents -- but Sadr City remains the key to the security plan.
The soldiers, who took an AFP reporter on their first mission into Obeidi,
passed posters of radical cleric Moqtada al-Sadr and a Hezbollah flag
flying by the road sign to Sadr City, and were frustrated not to be heading
there.
"We thought that was why we were being brought into Baghdad," complained
one young rifleman, a 21-year-old who has spent almost half of his three
year army career in Iraq and after spending a year in the northern city of
Mosul, seen his tour extended another four months.
Last week, US commanders also expressed frustration that Iraq's Prime
Minister Nuri al-Maliki has yet to give the go ahead for US and Iraqi
forces to take on the politically fraught task of disarming the militia.
"We have to fix the militia issue. We can't have armed militias competing
with Iraqi security forces, but I have to trust the prime minister to
decide when to do that," said US second-in-command General Peter Chiarelli.
Maliki and his US allies face a political problem, however.
Since August 2004, when he courted disaster by taking on the Americans in
an armed rebellion and only avoided capture by brokering a hasty peace
deal, Sadr has reinvented himself as a more maintream political leader.
His movement now has 30 lawmakers in Maliki's fragile coalition government
and outside of Sadr City his fighters are careful to avoid too public a
display of defiance of the elected regime and its US backers.
But the Mahdi Army hasn't gone away and they have won more support their
key constituency, impoverished Shiites, by defending them from Sunni
bombers such as those inspired and trained by al-Qaeda in Iraq.
"You get a large percentage of people who, either out of fear or tacit
support, say, 'Well, OK, I'm going to go with the flow, because who else am
I going to rely on?'," said Musick, explaining Sadr's appeal.
"The Shia feel that JAM provide a legimate security service, where people
are not attacked in downtown Sadr City by Sunnis," he added.
"That makes people think, 'What do I care what JAM does in other parts of
the country? They're keeping me safe here'. There's not a large negative
sentiment towards JAM among the Shia."
On Monday, Maliki announced a new plan to bring an end to sectarian
violence by setting up cross-community security commissions. If it doesn't
work, his army -- and its US allies -- might yet have to go in to Sadr
City.