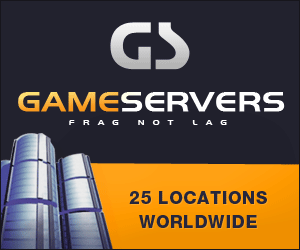 Philippine Star
June 28, 2008 By Paolo Romero
NEW YORK (via PLDT) – President Arroyo has restricted the USS Ronald Reagan, sent to the country to help in rescue operations for victims of typhoon "Frank," from actually entering Philippine territorial waters amid warnings that warships in the carrier battle group might be carrying nuclear weapons.
Following his meeting with Mrs. Arroyo at the White House on Tuesday, US President George W. Bush announced on the same day that he ordered the deployment of the nuclear-powered USS Ronald Reagan to the Philippines to help in the search and rescue and retrieval operations for the victims of typhoon Frank, particularly those in the MV Princess of the Stars tragedy.
In her speech before a gathering of the Filipino-American community at the Hilton Hotel here, the President said the US was one of the first nations to offer assistance "because we are such strong, dependable allies."
Shortly after she sought help following the tragedy, she said the US immediately sent the USNS Stockham, two search and rescue helicopters, a maritime surveillance aircraft, and Navy divers to assist in rescue and recovery.
The US government also sent the USS Ronald Reagan, the cruiser USS Chancellorsville, the destroyers USS Decatur, USS Gridley, and USS Howard, the frigate USS Thach, and other supporting vessels "to assist in transporting cargo, aerial damage assessment, search-and-rescue, production and delivery of potable water, medical assistance, and machinery repair," she said.
The US government pledged $100,000 in financial assistance to the Philippine National Red Cross.
"That is what a good friend and ally does," Mrs. Arroyo said. "However, we have some people at home who are criticizing this, saying there are nuclear weapons in the aircraft carrier so they are prohibited from entering the country."
"So just to avoid intrigues, they (carrier battle group) will just remain at the edge of the territorial waters of the Philippines," she said.
The Constitution prohibits nuclear weapons in the country.
The President said latest figures showed that the affected population consisted of 600,000 families in 4,000 barangays, 380 municipalities and cities in 45 provinces of Ilocos, Central Luzon, Southern Tagalog, Bicol, Visayas, Northern, Southern and Central Mindanao, Metro Manila, Autonomous Region in Muslim Mindanao and Caraga.
Meantime, US Navy doctors will help local medics treat victims of Frank in the central Philippines, an American commander said yesterday, despite threats from communist guerrillas.
"This is the kind of work we want to do," US Navy task group commander Rear Admiral James Wisecup said as he announced the deployment.
Six US Navy Seahawk helicopters from the USS Ronald Reagan carrier group arrived in Iloilo on the central island of Panay on Thursday to help deliver aid to some of the worst affected areas.
--
With Pia Lee-Brago