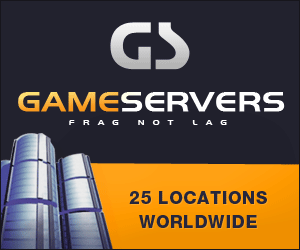 Seattle Post-Intelligencer
March 29, 2008 By Hector Castro, P-I Reporter
The nuclear-powered aircraft carrier USS John C. Stennis returned to Naval Base Kitsap in Bremerton on Friday morning after five days of sea trials following six months in dry dock.
In September, the carrier and its crew of 3,000 returned from more than seven months in the Persian Gulf. There, crews flew missions in support of ground forces both in Afghanistan and Iraq.
Within weeks of its return, the 90,000-ton vessel entered the Puget Sound Naval Shipyard dry dock for extensive repairs and upgrades.
Lt. Cmdr. John Perkins with Stennis public affairs said the massive ship was drained and lifted out of the water for much of the work.
"It is a huge job," he said.
The list of upgrades and renovations is long and impressive, with a price tag of $240 million requiring 411,000 worker hours to complete, ship officials said.
"This has been an incredibly productive period in the shipyard," the ship's commander, Capt. Brad Johanson, said.
Navy commanders were so pleased with the quality of the work that they presented the project superintendent, Timothy Ferguson, a civilian and shipyard employee, with the Meritorious Civilian Service award.
Ferguson was in charge of sailors performing maintenance, contractors and shipyard employees installing new systems.
In terms of combat capability, the vessel received several upgrades and is now outfitted with extended range Sea Sparrow missiles, commonly referred to by its military acronym ESSM.
A new video communication system also was installed and will allow aircraft to feed video footage back to the ship in real time.
On board ship, bandwidth was increased and 850 new computers were installed, including both secret and unclassified computers.
Workers also replaced the ship's four main propulsion shaft seals and the four propellers, each weighing more than 30 tons.
Water tanks were renovated, berths improved, 200 doors were repainted and hung, and the entire flight deck was resurfaced.
The Stennis was last in dry dock in 2005.
The Navy wants to get 50 years out of the ship, and the regular maintenance is meant to ensure that the vessel meets that goal, Perkins said.
"We like to say that the last commander of the ship hasn't been born yet," he said.
This past week, the ship spent five days at sea going through a series of tests designed to ensure that all of the upgrades were operating as they should.
The crew's next task will be training as the vessel prepares for its 2009 deployment.
That work will involve first sailing to San Diego by this summer to pick up the air wing of the carrier, which will boost the number of people aboard ship to about 5,000, Perkins said.
"It's a very robust training plan so when we do deploy, we're really ready for anything," he said.