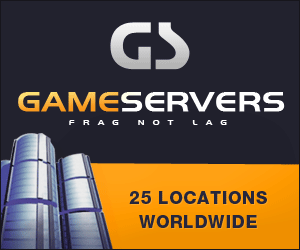 Honolulu Advertiser
March 22, 2009
By Richard Halloran
When Gen. Walter Sharp, commander of U.S. military forces in South Korea, testified before the Senate Armed Services Committee in Washington on Thursday, he was fervent in asserting that the U.S. was committed to its alliance with South Korea.
The general's testimony, however, was less reassuring on South Korea's commitment to the pact with the U.S. As American officers in South Korea and the U.S. have said in quiet conversations, the turbulence that afflicted the alliance in recent years has calmed down but the underlying issues have not been resolved.
Sharp and other Americans credited President Lee Myung-bak, who came to office in Seoul a year ago, for making a genuine effort to put new life into the alliance. And they and Korean officials have been intent on seeing what sort of new policies would come from President Obama in Washington.
Much of the fault for the strain in the alliance has been laid at the feet of two former presidents, Roh Moo-hyun in Seoul and George W. Bush in Washington. Roh came to office in 2003 with an explicitly anti-American posture. Bush made little attempt to hide his contempt for Roh.
A report from academic and other civilian specialists on Korea gathered at Stanford University in California said: "It is no secret that the alliance has been under stress during the presidencies of George W. Bush and Roh Moo Hyun."
Further, the specialists pointed to differences over responding to North Korea's pursuit of nuclear weapons; Bush officials took a hard line in negotiations with North Korea while Roh saw the North Koreans as brothers who would not use nuclear arms against South Koreans.
Another issue has been the transfer of wartime command of South Korean forces from the U.S. to Seoul, scheduled for 2012. The U.S. commanded South Korean forces during and after the Korean War of 1950-53 but shifted peacetime control to South Korea 15 years ago.
Still another issue has been the negotiation of a free trade agreement that has been signed but not ratified by either government. While an economic rather than a military issue, the ill feelings it has generated have spilled over into realm of security.
Thus, the report said, "support for the U.S.-ROK alliance, so long an unchallenged part of the foreign policy of both countries, has been eroding."
Jonathan Pollack, an analyst at the U.S. Naval War College in Rhode Island, has written that South Korea today has three options: To revitalize a strategy centered on the U.S.; to pursue an autonomous strategy of self-reliance; or to devise a "hedged" strategy in which Seoul would retain loose ties with Washington but forge new security posture in Asia.
Lee evidently favors a stronger alliance with the U.S. but lacks a national consensus behind him. A scholar at Chung Ang University, Hoon Jaung, has written: "South Korea is now a highly divided society between pro-American conservatives and anti-American liberals."
Sharp acknowledged the difficulties: "The realignment of U.S. forces on the Korean peninsula has frequently been contentious between the ROK and U.S. governments," referring to South Korea's formal name, Republic of Korea.
The U.S. has insisted on turning over wartime control of South Korea's troops to make South Koreans responsible for defending themselves — and freeing U.S. forces for expeditions elsewhere. Sharp was firm: "It is both prudent and the ROK's sovereign obligation to assume primary responsibility for the lead role in its own defense."
Those Koreans who have resisted the transfer of wartime command of their forces, many of them in the older generation who remember American troops fighting for South Korea in the Korean War, fear that the transfer of operational control will lead the U.S. eventually to abandon South Korea.
In a compromise, the U.S. has trimmed its forces in Korea to 28,500 from 37,000, and is consolidating them in posts south of Seoul from which they will support South Korea if needed. To keep U.S. forces in Korea, Seoul is paying for 90 percent of the $2.5 billion cost of current construction at a post in Pyongtaek. Who will pay for the rest of the $13 billion in total costs is being negotiated.
Richard Halloran, formerly with The New York Times as a foreign correspondent in Asia and military correspondent in Washington, is a freelance writer in Honolulu.