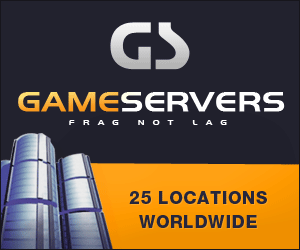 Washington Post
February 20, 2008
Pg. 1
Ailing President And Foe of U.S. Ruled for 49 Years

By Manuel Roig-Franzia, Washington Post Foreign Service
MEXICO CITY, Feb. 19 -- Fidel Castro, the Marxist revolutionary and nemesis of 10 U.S. presidents, resigned as Cuba's paramount leader Tuesday after dominating the island's politics and society for nearly five decades.
His resignation brought a measure of uncertainty to a political system that has changed little since Castro, now 81 and ailing, swept into Cuba's capital at the head of a guerrilla army. But in Havana, Cuba's seaside capital, and across the Straits of Florida in Miami, the resignation stirred only slight reaction, underscoring a sense among many Cubans and embittered exiles that the political transition was unfolding precisely as Castro planned.
Castro, who has not appeared in public for 19 months since undergoing multiple intestinal surgeries, cleared a path for his 76-year-old brother, Raúl, to be named president Sunday when Cuba's National Assembly meets. But that succession remained unclear because Castro did not mention it in his 1,076-word "Message from the Commander in Chief" -- his resignation announcement that filled the front page of Tuesday's Granma, the Communist Party newspaper.
"It would be a betrayal to my conscience to accept a responsibility requiring more mobility and dedication than I am physically able to offer," Castro wrote. "This I say devoid of all drama."
The resignation closes a singular chapter in modern political history, ending the formal career of a man who toppled Cuba's government with a ragtag rebel army in 1959, turned back a U.S.-backed invasion at the Bay of Pigs in 1961 and brought the world to the brink of nuclear war a year later during the Cuban missile crisis.
Castro outlasted nine U.S. presidents, some of whom based their Latin American policy on ousting him, and persevered after the collapse of his government's main financial sponsor, the Soviet Union.
Along the way, the son of a wealthy sugar farmer from Cuba's windswept eastern province inspired a new generation of left-leaning Latin American leaders, backed Marxist revolutions from Central American to Africa, survived CIA-financed assassination attempts and stood defiant against a decades-long U.S. trade embargo.
"He has prepared things -- he has prepared for this. He is an intelligent man," Fidel Lao, a 38-year-old taxi driver, said Tuesday in Havana. "They wanted to knock him down, knock him down. But he left on his own."
Castro's failure to endorse a successor Tuesday was seen as a small, remote opening for someone other than his brother to lead the country of 11.4 million people. The National Assembly will gather Sunday in Havana to select the Council of State, which then names Cuba's new president. For decades, there was no suspense in the process.
In addition to Raul Castro, possible successors include Vice President Carlos Lage, 56, and Foreign Minister Felipe Pérez Roque, 42. The younger men, who came of age in the years after Castro's revolution, might also be in line to succeed Raul, Cuba experts say.
"I think what we're going to see now is a handoff period," Philip Peters, a Cuba specialist at the Arlington, Va.-based Lexington Institute, said in a telephone interview. "We're going to see the 'historicos' -- the revolution's first generation -- handing off to the second generation. There will probably be a collective quality to leadership."
President Bush, who was traveling Tuesday in Africa, said he hoped this would be "the beginning of a democratic transition for the people of Cuba."
"An interesting debate will arise," Bush said. "Some will say let's promote stability. In the meantime, political prisoners will rot. . . . This should be a transition to free and fair elections. And I mean free and fair. Not these elections that the Castro brothers rig."
But the resignation brought few signs that Cubans or the more than 1 million Cuban Americans, most of them in South Florida were expecting dramatic change.
Ruben Romero, 71, a museum worker in Old Havana who said Castro's policies lifted him out of illiteracy, compared the resignation to "the death of a father." But he predicted that Raul would be "as good or better" than his brother.
News of the resignation broke before dawn when Castro's letter was posted on Granma's Web site. The overwhelming majority of Cubans can access the Internet only at state-run offices, where access to sites such as Yahoo and Google is blocked. Other Cubans break the law by going online at the homes or offices of elite artists, doctors and scientists who are allowed to have Internet access.
Even after copies of Granma's print edition were distributed, Havana remained the quiet capital it usually is, according to interviews with people on the island. Employees reported for work, cafes were bustling and smoke-belching buses were clogged, witnesses said. There were no mass marches, no speeches demanding change and no public talk of revolt.
"The resignation of his titles does not imply that he is giving up power," Vladimir Roca, a prominent Castro critic, said in a phone interview from his Havana home. "The repression will continue in the same way."
Modern-day Cuba, perhaps more than any nation, bears the imprint of its leader. Over 49 years, the longest tenure of any living head of government, Castro monopolized the attention of his people, many of whom consider him the father of their nation.
But he has long been reviled by Cuban exiles and their descendants, many of whom lost homes and land in the revolution, and by the island's suppressed dissidents, who cast him as a heartless dictator.
After deposing the U.S.-backed dictator Fulgencio Batista, Castro brought free schools and health care to every Cuban, ended illiteracy and starvation, and dispatched thousands of Cuban doctors to aid poor nations. He also developed a feared secret police force, created committees to spy on every residential block, jailed political opponents and refused to change a failed economic system that has left most Cubans living in poverty.
Whether that Cuba would survive was the question looming over the island following his resignation.
Raul Castro, who has served as interim president for the past 19 months, is believed to favor opening Cuba's economy more than his brother would like, as well as wanting to allow more private businesses. But few on the island or in the vast Cuban American exile community seemed to expect that Fidel Castro would completely relinquish control, even in ill health.
Castro himself indicated that he would continue to play an important role, writing: "This is not my farewell to you. My only wish is to fight as a soldier in the battle of ideas. . . . Perhaps my voice will be heard. I shall be careful."
But there have been signs of reforms on the horizon. A video that began circulating on the Internet this month shows Cuban students complaining to National Assembly President Ricardo Alarcon about limits on travel and access to the Internet. The video seemed to hint that Raul Castro would be more tolerant of dissent.
And on Sunday, four Cuban activists were released from prison, five years after being convicted of being mercenaries -- charges that international human rights groups say were invented to silence the men. Amnesty International says there are still at least 58 political prisoners being held in Cuba.
U.S. Sen. Mel Martinez (R-Fla.), who was born in Cuba, cited the imprisonment of political opponents when he called the expected handover of power from Fidel Castro to Raul Castro the "replacement of one dictator with another."
"This is not the cause for celebration that some would believe," Martinez said in a statement Tuesday. "Raul does not have the same relationship with the Cuban people as Fidel, and now is the time to challenge him."
A Washington Post special correspondent in Havana contributed to this report.