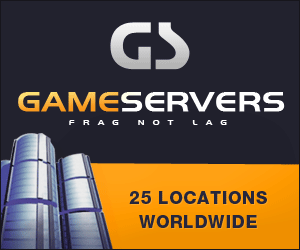 UN Says Iran, Syria, Others Fueling Conflict in SomaliaBy Peter Heinlein
United Nations
15 November 2006
A U.N. panel of experts has accused Iran, Syria and Lebanon's Hezbollah militia of providing weapons, training and financing to Islamic militants in Somalia. VOA's Peter Heinlein at the U.N. reports the panel describes conditions in the east African nation as "volatile," with competing forces engaged in a rapid military buildup.
In a dramatic 86-page report, the panel of weapons and financial experts accuses 10 countries and militant groups of fueling a military buildup in the Horn of Africa.
The report delivered to the U.N. Security Council tells of large cargo aircraft and ocean-going vessels making clandestine weapons deliveries almost daily, in violation of a 1992 arms embargo.
It says rival Somali factions are obtaining surface-to-air missiles and motor vehicles designed for use as mobile weapons platforms.
Authors of the report underscore the rapid transition in Somalia over the past five months. They note that the opposition alliance formerly based in Mogadishu no longer exists, and that the Islamic Courts Union has become the main force in Somalia's central and southern regions.
The ICU, as it is known, is said to be receiving strong support from seven countries, including Iran, Syria, Libya, and Eritrea as well as from militant groups such as Lebanon's Hezbollah.
U.N. monitors say three other countries, Ethiopia, Uganda and Yemen, are sending weapons and troops to Somalia's weak interim government. The monitors warn that the Somali conflict could re-ignite war between Ethiopia and Eritrea.
Secretary-General Kofi Annan, speaking to reporters in Kenya Wednesday, warned neighboring states not to meddle in Somalia. His spokesman, Stephane Dujarric, says Mr. Annan cautioned that weapons shipments could worsen an already difficult and volatile situation.
"He also urged a transitional national government and the Union of Islamic Courts to avoid further confrontation and military action. He added that neighboring countries should not complicate the situation further by sending in troops or guns," he said.
U.N. experts also say a force of more than 700 Islamic militants went from Somalia to Lebanon in July to fight with Hezbollah in its war against Israel. Their report says Hezbollah responded by arranging for additional support to the Islamists by Iran and Syria.
Iran and Syria both sent letters to the U.N. monitors denying they are providing military aid to Somalia. An Islamic leader in Somalia quoted by Reuters Wednesday called the report a "fabrication".
The U.N. report covers the period from May to October, during which the Islamist forces seized control of Mogadishu. Its authors do not say how they obtained the information, but the panel did have access to data from intelligence agencies from Security Council countries.
Council diplomats say they plan to discuss the report Friday. There was no immediate word on what action they might consider.
http://voanews.com/english/2006-11-15-voa63.cfm