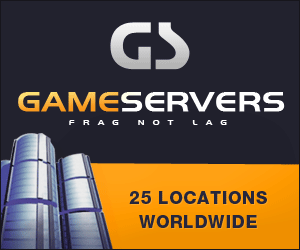 MiamiHerald.com
March 20, 2008 By Ben Fox, Associated Press
SAN JUAN, Puerto Rico -- In a handwritten account from Guantánamo Bay, a prisoner says the United States is holding him and other Chinese Muslim in harsh conditions, although the U.S. authorized their release years ago.
The prisoner, from a vast province on China's Central Asian border, complained in a letter released by his attorney onWednesday that he and the other Uighurs were told in 2004 and 2005 that they would be let go, yet they languish in windowless, cramped cells.
The United States holds 17 Uighurs, Muslim citizens of China who saythey fled their homeland to escape persecution. They have been in captivity for six years.
''We fail to know why we are still in jail here,'' wrote Abdulghappar Turkistani, 35. ``We are still in hope that the U.S. government will free us soon and send us to a safe place.''
Turkistani wrote the letter in December in the Uighur language, Turkic, and his lawyers had it translated into English, according to Seema Saifee, a lawyer whose New York firm represents Turkistani.
Saifee said it was reviewed by U.S. authorities and cleared for release in January. Last month, in a prison camp visit, a lawyer got the detainee's permission to release it.
The letter provides a direct prisoner's perspective on the detention center at the American base in Cuba, where the United States holds about 280 foreign men as enemy combatants.
American officials have acknowledged the Chinese Muslims cannot be sent back to their homeland because they are likely to face persecution, but diplomatic efforts to place them in other countries have stalled.
The United States arranged for Albania to provide asylum to five other Uighurs from the Guantánamo prison camps in 2006 -- despite China's insistence they be repatriated.
Turkistani wrote he developed rheumatism in Camp 6, a wing of Guantánamo where the prisoners are confined in steel cells 22 hours a day with no window to the outside.
''Being away from family, away from our homeland . . . being forbidden from the natural sunlight, natural air, being surrounded with a metal box all around is not suitable for a human being,'' Turkistani wrote.
Another Uighur, he wrote, joined the long-running hunger strike at Guantánamo to protest conditions and was being strapped down and force-fed twice a day. ''Such treatment is not humane,'' he added.
Navy Cmdr. Rick Haupt, Guantánamo's prison camps spokesman, said he had not seen Turkistani's letter but defended Camp 6 as``a state-of-the-market detention facility modeled after stateside facilities.''
The military says all prisoners are kept in ''safe and humane'' conditions.