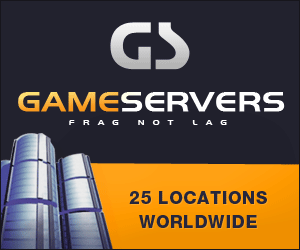 Washington Times
March 29, 2008
Pg. 5
By David R. Sands, Washington Times
With Russia opposed and Europe divided, U.S. hopes that its allies in Ukraine and Georgia will be given a clear path to membership at next week's NATO summit in Romania are fading quickly.
U.S. officials deny that Russia has effectively vetoed the membership hopes of the two former Soviet states on its border, but the Bush administration has been unable to overcome doubts in Germany and other Western European capitals over the timing of the offer to join the 26-nation alliance.
"I think there's too much disagreement within NATO right now for Georgia and Ukraine to be offered [a path to membership] at this summit," said James Goldgeier, senior fellow for trans-Atlantic relations at the Council on Foreign Relations.
"What we've seen is a real split between the United States and Germany on this issue," he said.
Georgia and Ukraine, both seeking to break out of Moscow's security orbit, have applied for NATO "membership action plans" — not a direct offer to join, but a critical first step on the path to qualifying for membership. They have been strongly backed by the United States and a number of Central European NATO states led by Poland, which are leery of Russia's recent policy moves.
"I think that Europe and Georgia and Ukraine are prepared like never before for a great geopolitical breakthrough in this direction," pro-Western Georgian President Mikheil Saakashvili told reporters in the capital Tbilisi yesterday.
But with Russian President Vladimir Putin set to attend the Bucharest summit and an array of other economic, security and diplomatic issues dividing Russia and the West, many in Western Europe, led by German Chancellor Angela Merkel, argue this is not the time to pick another fight.
"We are very reserved when it comes to the issue of deciding now on possible membership of Ukraine and Georgia," deputy German government spokesman Thomas Steg said.
Moscow has threatened to aim its nuclear missiles at sites in Ukraine if it joins NATO. Mr. Putin, President-elect Dmitry Medvedev and Foreign Minister Sergey Lavrov have all harshly criticized the Georgian and Ukrainian NATO bids.
"NATO's expansion in its current form ... reflects the old logic of preserving and strengthening divisional lines in Europe," Mr. Lavrov said.
But Russia is also holding out the prospect on compromise in other areas. Mr. Putin and President Bush will meet in Sochi, Russia, right after the April 2-4 Bucharest summit. Russian officials have hinted they may ease their opposition to Mr. Bush's plans for a missile defense system in Eastern Europe and may offer more logistical aid for NATO's struggling mission in Afghanistan in return for a halt to NATO's expansion plans.
Both Georgia and Ukraine pose problems for NATO, even though both have contributed to past missions such as the one in Afghanistan and the U.S.-led invasion of Iraq.
Public opinion polls in Ukraine show weak popular support for NATO membership. In Georgia, the government has been unable to assert its control over breakaway regions that receive substantial material and diplomatic support from Russia.
Polish Prime Minister Donald Tusk, on a visit to the Ukrainian capital Kiev yesterday, all but conceded that the Georgia and Ukraine offers will not be taken up in Bucharest.
"If not today, then tomorrow. If not tomorrow, then the day after," said Mr. Tusk, a prime supporter of Ukraine's bid for NATO. "The issue is not easy, but we are determined to support your aspirations."