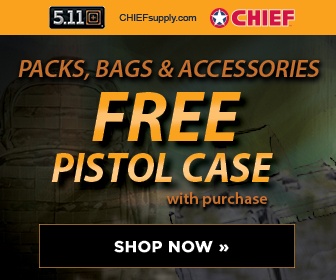 CQ Weekly
March 3, 2008
Pg. 541
By Elaine Monaghan, CQ Staff
Iraq could probably use any super-heroes it can get — and the country is about to get some, courtesy of propaganda financed by the U.S. military.
The Pentagon is looking to convince Iraqis of the skills of their own armed forces with a series of a dozen comic books presumably featuring insurgent-slaying, civilian-saving, bomb-defusing heroics by the country's security and special operations forces.
With a print run of 60,000 apiece, the "6th Brigade Comic Book Series" should "enhance the public perception" of the Iraqi armed forces as "capable, well-trained and professional," according to a notice posted two weeks ago by Federal Business Opportunities, a government Web site.
Given the level of security to which Iraqis have become accustomed, one might think this classic piece of "psy-ops" might be a hard sell. But John Caldwell, a deputy press spokesman at Camp Fallujah, where the comics are to be generated, suggests that the authors will be knocking on an open door.
"The most recent focus group disclosed that there are fewer negative sentiments over the Iraqi security forces and the government of Iraq," Caldwell wrote in an e-mail. He said the Iraqi Army and police had increased their presence and competence in al Anbar Province, allowing the U.S.-led forces to pull out of the towns of Baghdadi and Hit, with further withdrawals to follow soon.
He said the comics project, which began in Iraq 16 months ago, was being used to "paint a positive picture" of the Iraqi forces and government, and to illustrate to younger generations that they were the country's future. Beyond saying the comics would "mirror the cultural situation and events," Caldwell declined to reveal any plot line, noting the operation was ongoing and, consequently, secret.
Comics as a teaching tool are not a new concept. U.S. forces have generated many other such books — although those generally were used to alert civilians, and children in particular, to land mines and unexploded ordnance, as well as the risks of drug abuse and trafficking.
Clearly, U.S. forces are anticipating the day Iraq feels it can defend itself. Ike Skelton, the Missouri Democrat who chairs the House Armed Services Committee, in January quoted Iraq's defense minister as telling members of his panel that Iraq could assume responsibility for its internal security by early next year, a goal Skelton described as optimistic.
The government notice invited competitive bids for the $2.4 million comic book contract. The notice also said that, absent bids, the contract would go to the Lincoln Group, a public relations firm in Arlington, Va., that has extensive military contracts and drew negative attention three years ago for paying Iraqi newspapers to publish favorable stories.
The Lincoln Group produced an earlier series of comics in the Iraqi "6th Brigade" series, according to an August published notice. The firm didn't respond to requests for comment. And the notice didn't say what, if any, impact the superheroes in that series had on the perceptions of Iraqis about their country's ability to protect them.