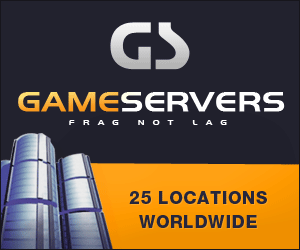 Washington Post
February 23, 2007
Pg. 16
Ill-Equipped Iraqis Find Little Trust Among Cavalry Troops
By Bill Murphy Jr., Washington Post Foreign Service
BAQUBAH, Iraq -- It took nearly a month to build the tiny bunker on the roof of this Iraqi police station. The U.S. soldiers worked at night to avoid snipers, carrying sandbags up four flights of stairs in the dark.
One day last week, several American soldiers arrived to begin their shift here, using the roof to scan the surrounding area for attackers. The soldiers were well armed, and they had cigarettes, coffee and soda with them, even beef jerky. But there was one thing missing from the roof of the station, and from the ranks of those who were there to defend it: members of the Iraqi security forces.
Similar U.S. units are embedded at other Iraqi police and army installations in Baqubah, a city of 300,000 about 35 miles northeast of Baghdad. Keeping these locations open and functioning is vital, military commanders say, if the Iraqis who live here are to have confidence in the government.
The police station houses a unit of the local police Emergency Response Force. The Americans call it "the ERF," so it rhymes with "surf." In theory, the ERF should be like a U.S. police SWAT team, but in practice, the Iraqis are simply outmanned and outgunned. The U.S. troops here, from Alpha Company, a unit in the 1st Cavalry Division, say the Iraqi police officers are loath even to leave the station.
"Originally, it was designed like we were going to be training" them, said 1st Lt. Jason Brinkley, 23, of Palacios, Tex. But ever since insurgent attacks in late November, "we've just kind of been staying here, pretty much to keep the place from being overrun," he said.
In one room of the station that the Americans use, weapons, ammunition and rations were stacked alongside cases of soda and hundreds of bottles of water. A generator powered a microwave oven, and a freezer was stuffed with frozen hamburgers, hot dogs and breakfast sandwiches.
"It's like an infantryman's dream in here," said Sgt. Benny Alicea, 34, of Attleboro, Mass.
The ERF comes under fire almost every day, and most days, Brinkley said, his troops kill between one and six insurgents. "The standoff we've got is to our advantage, because we shoot better than they do," Brinkley said.
"You get used to it," said Spec. Monty Hesley, 27, of Hanover, Kan. "That's your job, is killing people and people trying to kill you. You can get into a zone. You have to, or you're going to drive yourself nuts."
Most of the troops at the ERF said they had no idea how their work might contribute to a larger effort, or even who the enemy is. And they said they do not trust the Iraqi police officers living one floor below them. At least one U.S. soldier stood guard with his rifle at all times, ensuring that none of the Iraqi police ventured into the American living area.
The core of this platoon is on its second tour together in Iraq. It fought at Najaf in August 2004 and alongside the Marines at Fallujah in November 2004.
"I just care about my friends -- this platoon, that everybody will come home," said Pfc. Stanislav Mykhaylichenko, 20, of New York, a Ukrainian immigrant whose father fought in the Soviet army in Afghanistan in the 1980s.
"The best bet is to pull back," said Sgt. Jerry White, 26, of Bell, Fla. "Sending more troops -- it's not working. You're sending more targets. That's all you're doing."
"They're going to have their civil war, and all we're doing is just being in the middle of it," Alicea said.
Frustration and Death
"Everybody gets frustrated. Who the hell wouldn't be?" Lt. Col. Mo Goins, commander of the 1st Battalion, 12th Cavalry Regiment, said later. "We're all Type A personalities, Westerners, and we want it done right away."
"The soldiers see their small part of the war," said Col. David Sutherland, commander of 3rd Brigade, the 4,700-strong unit that includes the 1-12 Cavalry and other battalions, and has the entire province of Diyala -- home to about 1.6 million people -- as its area of operations. "We've been here for five months. The soldiers get frustrated. They think all they're doing is going out and getting hit with" improvised explosive devices.
"We've got hot spots," he said. Overall, he said, Baqubah has gotten more violent, but things have improved in the rest of the province. Since Feb. 4, nine U.S. soldiers have been killed in and around Baqubah.
'We're Under Attack'
At 9:46 a.m. on the second day of the soldiers' three-day shift, small-arms fire erupted outside.
"Shooting from the south. They do that," said Spec. Patrick Pena, 24, of Midland, Tex.
Long bursts of automatic-weapons fire followed. Outside, bullets hit a damaged vehicle in front of the building. Not far away, a U.S. soldier refueling the ERF's generator took cover. It was unclear whether any of the Iraqi police officers were returning fire.
Two loud thumps echoed.
"Mortar rounds!" someone yelled.
"Yeah, mortars. Small arms," Brinkley agreed. "I think we're under attack."
The soldiers erupted in laughter.
"It's what they always do," Brinkley continued. "They just get out of a car, fire two rounds and get out of here. It's nothing accurate, just harassing fire."
Spec. Jeremy Anderson, 22, of Corpus Christi, Tex., stayed low on the roof, near the sandbag bunker, pointing out buildings from which insurgents often target the ERF and the small road that the soldiers call Sesame Street because they see the same odd characters there every day.
The shooting died down. Loudspeakers blared from nearby neighborhoods. None of the soldiers spoke Arabic, but they said they can sometimes make out words like "Ameriki," "Bush" and "jihad."
Morning turned to midday. There were two more loud explosions. Mortars again, the soldiers said.
Downstairs, Brinkley sipped a Mountain Dew and walked into a room where several soldiers were resting. He had spent two hours in a sniper's nest over a shower stall that the men use as a makeshift urinal, and he had finally found a target. A man with an AK-47 assault rifle was trying to get into position about 500 yards away.
Brinkley squeezed the trigger and killed him.
"I'm still happy," Brinkley said. "The right thing to do is get dudes to stop shooting at you, especially that accurate fire."
Engaging the Officers
Few of the U.S. troops have much contact with the Iraqi police here, but Staff Sgt. Thomas Blair, 22, of Boston, walked downstairs in the early afternoon.
"Mister Thomas!" a 21-year-old Iraqi officer called out.
A half-dozen Iraqi police officers spoke through an Iraqi interpreter employed by the U.S. Army. None would give their names for fear that their families would be killed if insurgents learned their identities. Most wore civilian clothes.
An officer who said he was 37 was eager to talk. "Insurgents have good weapons. [We] don't. No uniform, no ammunition."
Several officers said they wanted an armored Humvee. They drive around in pickup trucks now, they said.
The police showed off their living quarters. In one dusty room, five twin beds took up most of the space. Ten policemen sleep there, switching off on the beds, the men explained. An officer wearing a light sweater and sandals said he wanted boots and a uniform, but cannot afford them. All the officers said they were owed money, and one said he had not been paid for eight months.
A 26-year-old officer gestured at a bullet hole in the window. He traced a line through the air to another hole in the wall above one of the beds.
"I'm scared of any bad guy," the 21-year-old officer said. "I have no ammo."
"But you have me!" chimed in Blair. He struck an exaggerated pose with his M-4 rifle and laughed.
As the men talked, Blair shared his cigarettes with them. He said he feels bad for the officers, and he gives them food and cigarettes because their rations are so meager. But he acknowledged he has another motive. If the insurgents overrun the ERF, he said, he wants to be known as the nice, friendly American.
"They're not chopping my head off," he said.
'Fire Danger Close'
Anderson came down from the roof. He and another soldier had spotted two men with an AK-47 trying to bury something on the road, a classic IED team. He opened fire with an M-14 sniper rifle, hitting one of them. It was the platoon's second suspected kill of the day.
At 4:20 p.m., troops who weren't on guard ate microwave oatmeal from foam plates. There was another loud explosion outside, followed by smaller booms.
"Fire danger close," came a radio report from the rooftop. "We've got our heads down, but it sounds like RPGs," or rocket-propelled grenades.
Two of the platoon's Bradley Fighting Vehicles went out to assist a U.S. tank that was immobilized after breaking a tread. As they returned to the ERF, a sniper opened fire. Brinkley's driver, Spec. Jeremy Mitchell, 26, of Rockmart, Ga., was nearly hit as he started to climb out.
Brinkley returned fire with the vehicle's 25mm gun, and there was no more activity in the building where the shots had come from. He counted it as their third kill of the day.
"Not the first time I've been shot at, and it won't be the last," Mitchell said afterward, though he clearly looked shaken.
Calls came over the radio. The platoon learned it would be given 12 hours back at the forward operating base the next day to do some much-needed maintenance on its Bradleys.
It would be the first such stand-down in three weeks.
"This is all normal, routine stuff," Brinkley said. "Dude with the AK that I shot in the street? That's routine. The dudes digging an IED? That's an everyday occurrence."